5 Emerging Social Work Trends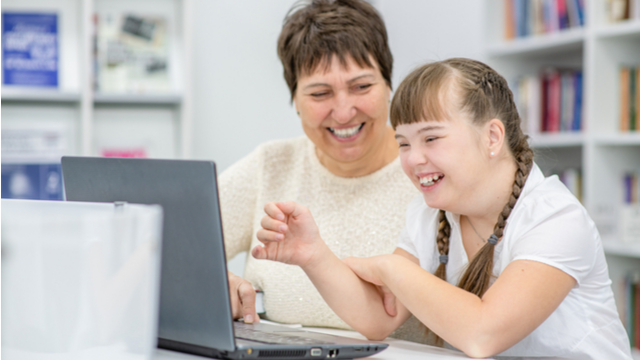 As rates of mental health challenges rapidly rise and society's eyes are fixed on systemic injustices, the role of the social worker is only increasing in its importance. Professional social workers comprise the largest group of mental health services providers in the United States. For over one hundred years, American social workers have advocated for civil rights, health care, and the well-being of children and other vulnerable populations.
Social workers are building upon their history to face the increasing needs of today. From COVID-19 pandemic recovery to leadership roles in private corporations, social workers are showing just how important their role is throughout society.
A Brief History of Social Work
Beginning in the late 1800s, individuals who dedicated themselves to the betterment of people in need became formally known and educated as social workers. Their early efforts included addressing injustices perpetrated by abuse, neglect, and poor workforce treatment.
These are just some of the benefits modern-day Americans have greater access to because of social workers:
Protected civil rights of all people regardless of gender, race, faith, or sexual orientation
Unemployment insurance, disability pay, worker's compensation, and Social Security
Treatment for mental illness and substance abuse
Health care for people in poverty, the disabled, and the elderly through Medicaid and Medicare
While current social workers will be the first to say that there is still a great deal of work to be done in society, they also stand proudly on a firm foundation of the social workers who have paved the way for them to continue helping others and pursuing justice.
Social Work Today and in the Years to Come
When it comes to the state of social work at present — and what it may look like in the coming years — there are many factors, innovations, and current trends in social work to consider. Five key trends stand out as aspects of social work to pay close attention to in the near future.
Addressing widespread, acute mental health needs
The rise of corporate social work
Ongoing response to the COVID-19 pandemic
Leadership in advocacy for social justice
Innovation in social work
Learning more about the current challenges and emerging trends in social work reveals just how important social workers are to individuals, communities, and the country as a whole.
Social Workers Address Widespread, Acute Mental Health Needs
One of the primary reasons why the social work profession is growing at a faster rate than the average for all occupations (12 percent compared to 8 percent) is the heightened need for professional mental health services. As of spring 2022, the National Center for Health Statistics and the Census Bureau reported that approximately 31 percent of American adults have symptoms of an anxiety disorder or depressive disorder. However, a similar percentage of American adults live in areas that lack an adequate number of mental health professionals.
These reasons alone reveal the reason that more licensed clinical social workers are needed to address mental health needs, but they are not the only reasons. The Bureau of Labor Statistics notes, that in addition to more people seeking treatment for mental illness, a mental health treatment approach to substance abuse issues is becoming more common as well. Drug offenders who may have been incarcerated in the past are increasingly being referred to treatment programs that may be staffed by licensed clinical social workers professionally trained in mental health and substance abuse.
The Rise of Corporate Social Work
When people hear the term "social worker," they typically think of them working in locations like hospitals, mental health facilities, and schools. But one of the changing trends in social work practice is the increasing number of fields and organizations where social workers are making a positive difference — including within the corporate world.
Corporate Social Work is considered a non-traditional path of social work and maybe described using job titles that include terms like:
Corporate Social Responsibility 
Change Management
Diversity and Inclusion 
Learning and Development 
Organization Design
Internal Communications
Each of these areas is well established, growing, and presents exciting opportunities for social workers who are interested in settings outside of health care, schools, or mental health facilities but do not want to establish a private practice. Fortune Global 500 firms spend approximately $20 billion on Corporate Social Responsibility each year, for example, and job postings in diversity, inclusion, and belonging rose 56.3% between September 2019 and September 2020.
Social workers are already filling many roles in corporations and the opportunities are only expected to grow. In fact, the Corporate Social Work Collective seeks to advance corporate social work to the point that it becomes a traditional social work career path, just like health care, school, and mental health.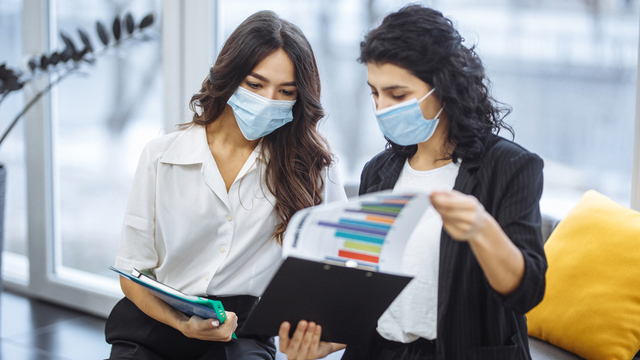 Ongoing Response to the Covid-19 Pandemic
Social workers played a critical role in society during the height of the global COVID-19 pandemic, including:
Supporting individuals struggling with heightened mental health issues 
Ensuring access to necessary resources like the internet and teletherapy for clients during lockdowns
Initiating and maintaining communication with family members of hospital patients who were unable to visit their loved ones
As the most acute phases of the pandemic have passed, social workers are now turning their focus to the needs of the new normal. Social Work Today details several challenges and opportunities for social workers to engage in the months and years to come:
Targeted interventions in addressing behavioral health needs
Brokering and reallocating resources to triage clients effectively
Assisting state governments in mitigating ongoing financial losses in local communities
Addressing the impact of social isolation trauma, including food resources and family support
Leveraging case management to assist vulnerable groups and individuals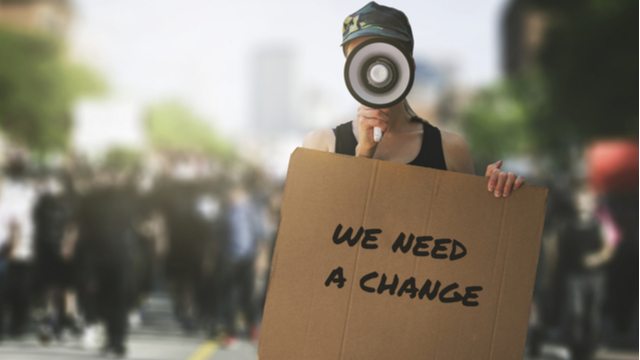 Leadership in Advocacy for Social Justice
As the National Association of Social Workers states, "the social work profession was founded in social change." From the earliest days of the profession, social workers have advocated for improved living and working conditions for people in need. Today, social workers continue to advocate in many areas, including access to health care, housing, and mental health services.
Additional social justice priorities for social workers include:
Voting rights
Criminal justice and juvenile justice
Environmental justice
Immigration
Economic justice
The COVID-19 pandemic revealed profound disparities in financial stability, job security, and stable housing. Social workers have been and will continue to be essential to pursuing social justice through policy and legislation that seeks to remedy these gaps and ensure resources and opportunity for all.
Innovation in Social Work
As technology continues to develop rapidly, social workers have the opportunity to apply their skills and knowledge in scalable ways that impact more and more people. During lockdowns, many social workers conducted mental health counseling sessions through video calls and text messages — a practice that is expected to continue.
In addition to technological advances that reshape the practice of social work, social workers themselves are also seen as emergent, innovative leaders. Social workers are highly skilled in making observations and connecting data points in the real world — such as a person's mental illness and resources that could assist them. That same skill can be applied to the task of social work research.
According to Gina Griffin, DSW, MSW, LCSW, "it's time for social work research to become a more trusted and integrated part of social work practice." Simultaneously, Griffin notes, social workers can envision new ways to use technology in their practice beyond teletherapy sessions, and, in fact, some already are through tools like AL that addresses problems relating to homelessness and HIV. Finally, Griffin states that this is the time to see social workers as the leaders that they are — recognizing their tremendous capacity, knowledge, and innovative potential through leadership positions.
Shape Future Social Work Trends with a Master of Social Work from Keuka College Online
Social workers who are trained to assess, diagnose, treat, and prevent mental illnesses are in high demand across the country. Keuka College's Online Master's Degree in Social Work equips students to meet exactly those needs.
Our online Master's Degree tracks in Social Work feature two tracks to equip aspiring social workers. The Online MSW Traditional Track is designed for students with a Bachelor's degree in any discipline who want to change careers. The program takes three years and features 60 credit hours and 900 field hours.
Through the Online MSW Advanced Track, individuals with a Bachelor of Social Work degree can earn their MSW in 1.7 years through 33 credit hours and 500 field hours.
Whether the advanced or traditional track is the right path for you, the Keuka College Online MSW degree program will prepare you for a role as a licensed clinical social worker through:
Online curriculum and student support
Coursework in topics like group process, assessment and treatment of trauma, and advanced theory for social work process
Field placement services that help each and every student gain 500 hours of real-world, hands-on experience in their local community
Ready to learn more about Keuka College's online MSW? Request Your MSW Program Guide.