The Time is Right to Advance Your Career as a Social Worker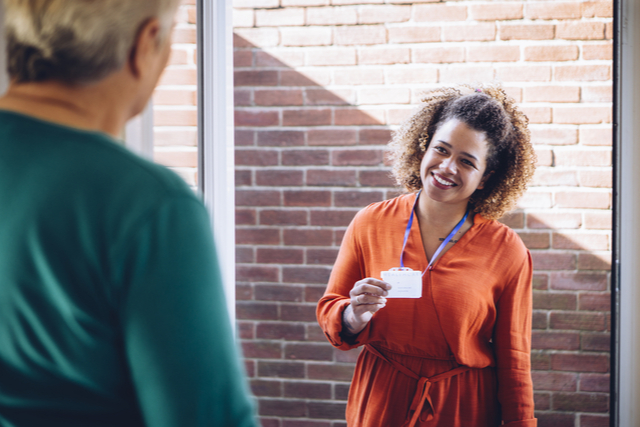 Master of Social Work (MSW) graduates are in high demand by public and private services that lift people from difficult situations. . The Fitzhugh Mullan Institute for Health Workforce Equity determined that 68.5% of Master of Social Work (MSW) holders worked with clients under the poverty line. This study also found that 91.9% of respondents would recommend social work careers to others.
An increasing number of social workers are finding fulfillment and advancement in their careers after graduating from MSW programs. MSW coursework and field experiences train you to fully explore the challenges faced by people of all ages and backgrounds. An advanced degree helps you better serve diverse client populations and expand social work career opportunities.
Social Work Careers on the Rise
The U.S. Bureau of Labor Statistics (BLS) projects a 12% growth in available social work jobs from 2020 to 2030. This estimate exceeds the 8% growth projection for all careers, showing the ongoing need for skilled social work practitioners. BLS estimates also show the following career paths exceeding the projection for the social work profession as a whole:
Mental health counselors (15%)
Healthcare social workers (13%)
School social workers (13%)
A natural question when seeing these projections is, "What is driving the need for social workers?" There are a few key developments that answer this question.
Filling the Talent Gap for Mental Health Services
Clinical social workers are in high demand because of shortages in other mental health professions. For example, the American Psychological Association (APA) projects a deficit of 20,220 psychologists for expected needs by 2030. These roles can be filled by licensed social workers who have spent years learning assessment and diagnostic skills.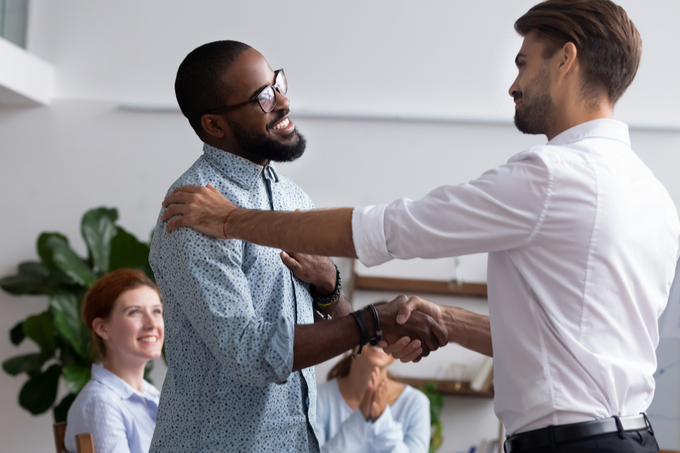 Helping Young People through Difficult Times
The Centers for Disease Control and Prevention (CDC) identified growing mental health struggles for adolescents in a 2019 report. Social workers in schools, hospitals, and private practices are needed to counter the following trends among adolescents:
36.7% dealt with persistent feelings of sadness or hopelessness
19.5% experienced bullying at school 18.8% seriously considered suicide
7.4% were threatened or injured with a weapon at school
Serving an Aging Population
Population Reference Bureau estimates seniors will represent 23% of the American population by 2060, up from 16% in 2018. The APA found that 20% of people aged 55 and older experience mental disorders. Furthermore, a new generation of social workers is needed to replace retiring practitioners.
Responding to the Consequences of Economic Inequality
The U.S. Census Bureau found the top 20% of earners in America held 52% of the income. Decreasing incomes for most earners and a persistent gap in earnings between Black and white families contribute to social inequalities. Licensed social workers use their knowledge of community resources to assist low-income clients with needs ranging from short-term shelter to long-term care.
The Value of an Advanced Degree in Social Work Careers
Success in any social work career requires a blend of technical and interpersonal skills. Social workers build on their passion for helping others through classroom and clinical experiences. Indeed identified the following talents most sought after by employers:
Emotional intelligence and empathy
Communication skills
Critical-thinking skills
Cultural competency
Boundary setting
Social work programs throughout the United States experienced growing enrollments from 2010 to 2020. Undergraduate programs reported a 7.5% growth during this period to the Council on Social Work Education (CSWE). MSW programs witnessed a 25.9% growth in the same time frame.
Social workers pursuing MSW degrees are in good company based on these trends. You can start your social work career with a bachelor's degree but a graduate degree is a valuable asset. The following benefits of graduate education in social work explain the rise in program enrollments.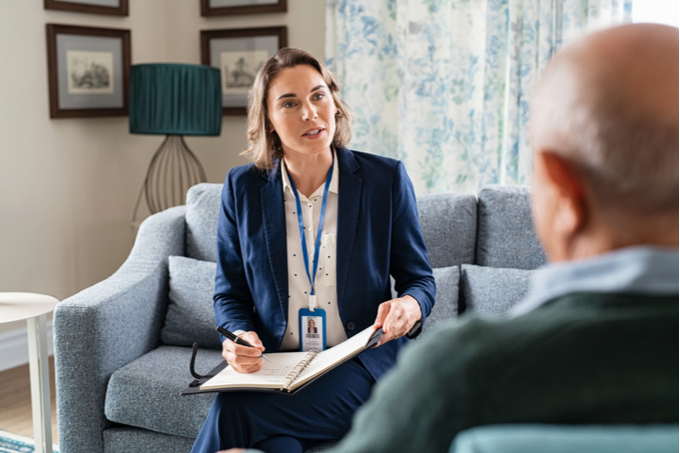 Anticipating the Challenges of the Present and the Future
MSW graduates are prepared for the most pressing issues facing their clients in the present. The National Association of Social Workers (NASW) published a 2021 Blueprint of Federal Social Policies reflecting what social workers confront each day. This document highlighted current obstacles to equitable communities including:
The continued threat of COVID-19
Systemic racism
Equal access to mental health services
Lack of financial security for low-income clients
Advanced social work skills also help practitioners navigate unknown threats on the horizon. New digital threats, trends in drug abuse, and social dynamics can harm community health without trained interventions. The one-on-one connections formed by social workers are the first line of defense against harmful behaviors.
MSW candidates conduct research on behavioral and mental health trends during their studies. Required field experiences provide real-world experiences with the issues facing communities. Social workers with MSW degrees are capable of evidence-based practice needed in the present and the future.
Preparing for Professional Licensure
State governments ensure high quality of care by social workers through rigorous licensing processes. Each state has a different licensing process based on exam scores and supervised practice hours. Completing an MSW degree prepares you for the rigors of state licensing requirements.
We'll use New York's licensed social worker requirements as an example. The New York State Board for Social Work offers Licensed Master Social Worker (LMSW) and Licensed Clinical Social Worker (LCSW) licenses. LCSW applicants complete 2,000 hours of supervised experience within three years of graduation because of their work in clinical settings. LMSW and LCSW applicants need to complete the following steps for licensing:
Payment of a $294 registration fee
Completion of a registered MSW program
Passing the Association of Social Work Boards (ASWB) Masters exam
Completion of a state-provided mandatory reporting training
MSW candidates learn the ins and outs of social work careers from experienced faculty members and field supervisors. These lessons provide helpful reference points during supervised hours and exams. Graduates also complete a required component of clinical social work licensing across the United States.
Raising Your Career Ceiling
Your social work career will take you through a variety of work settings. An MSW provides multiple opportunities to develop the dynamic skill set necessary to adapt from job to job. The Fitzhugh Mullan Institute for Health Workforce Equity determined that the following practice settings were most common:
Private, not-for-profit, tax-exempt, or charitable organizations (33.3%)
Outpatient health care services (17.4%)
State, local, or federal government agencies (15.2%)
Hospital in-patient facilities (9.5%)
Unique needs based on age, ability, race, and other dimensions contribute to a growing list of social work specialties. MSW graduates possess the skills necessary to focus attention on one or more of these areas. The NASW maintains a long list of concentrations for practitioners including:
Advocacy & Community Organizing
Child Welfare
International Social Work
Justice and Corrections
School Social Work
An MSW degree also empowers you to set your path in the social work profession. Graduates can switch from non-social work careers into social work, or social workers can bolster their practices with their new skills and find opportunities for advancement. A first step in charting your course in this rewarding profession is to attend Keuka College to earn an MSW online.
Building Social Work Skills at Keuka College
Keuka College's Online Master of Social Work accelerates social work careers. This 100% virtual program offers Traditional and Advanced tracks depending on student backgrounds. Each student works with a Field Placement Coordinator to identify clinical experiences in their communities.
The Traditional MSW is designed for students with a bachelor's degree in a different field who are interested in advanced study in social work. This track requires the completion of 60 graduate credits and 900 hours of field experience. Coursework for Traditional MSW candidates includes:
Human Behavior & the Social Environment
Social Work Ethics & Applications in Diversity
Social Work Practice with Couples and Families
Applicants with bachelor's degrees in social work qualify for the accelerated Advanced MSW track. This path features a 33-credit curriculum and 500 field hours and can be completed within two years of acceptance. The Advanced MSW track builds social work skills through courses on:
Advanced Theory for Social Work Practice
Assessment and Treatment of Trauma
Group Process
Download the program guide today to find out how Keuka College's Online Master of Social Work can equip you to have a fulfilling career serving others and meet the ongoing need for skilled social workers.