What is CSWE Accreditation, and Why Is It Important?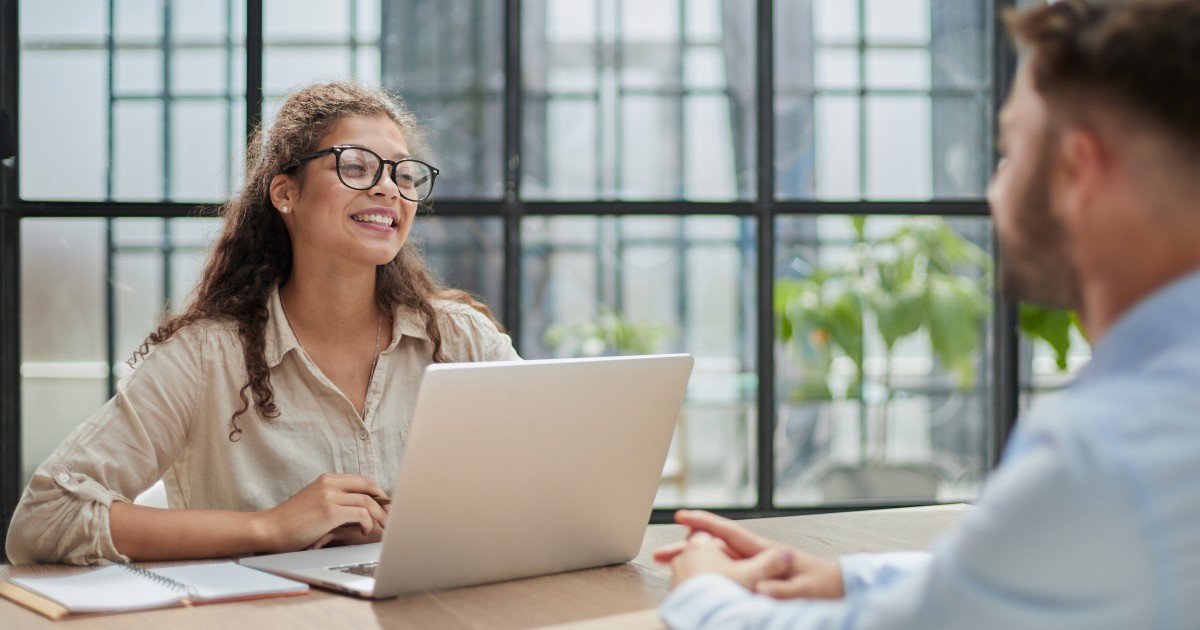 Social workers guide clients of all ages through difficult moments with compassion and clear communication. A survey of new Master of Social Work (MSW) students found a majority of respondents served clients with financial struggles and mental health disorders. The best way to prepare for these critical roles is to complete a degree accredited by the Council on Social Work Education (CSWE).
Newcomers to the social work profession may wonder what CSWE accreditation is and why it is necessary. CSWE accredits Bachelor of Social Work (BSW) and MSW programs in the United States as competent educators of social workers. The organization's high standards have positive impacts on graduates, clients, universities, and state licensing agencies.
Exploring the CSWE Accreditation Process
The CSWE was created in 1952 "to promote the development of sound programs of social work education in the United States." Its initial focus was on the accreditation of MSW programs with BSW standards established in 1961. Over the years, the scope of accreditation has expanded to cover areas including faculty qualifications and facilities.
CSWE accredited 318 MSW programs and 542 BSW programs through February 2023. Each program demonstrated its alignment with CSWE core values including "justice, dignity and worth of a person, human relations, integrity, and competence." Graduates of CSWE-accredited MSW programs carry these values throughout their careers.
Eligibility Standards
Social work programs seeking accreditation start by filling out the council's Candidacy Eligibility Application. This document proves a program's readiness for further consideration by the CSWE through university documentation. Five eligibility standards must be met through this document:
President or chancellor authorization for CSWE review
Recognition of the university by an approved regional accrediting body
Legal organization and authorization under state education laws
Compliance with the Americans with Disabilities Act (ADA)
Appointment of a dedicated and qualified program director
Five more eligibility standards are examined by the council's Commission on Accreditation once the application is received. A 30-day review determines if a university:
Identifies its social work program mission and courses in a catalog or website
Places the social work program within a publicly available organizational chart
Issues graduate transcripts confirmed completion of BSW and MSW degrees
Offers an MSW program completed with two years of full-time study
Demonstrates institutional support for a social work education program
Eligible applicants are moved into the three-year candidacy stage before approval decisions. Three CSWE campus visits are preceded by the submission of Benchmark documents including syllabi, student handbooks, and field manuals. CSWE-accredited programs seek reaffirmation of their accreditation every eight years.
Competency-Based Education
The CSWE accreditation process ensures that the journey to becoming a social worker is built on core competencies. The 2022 Educational Policy and Accreditation Standards (EPAS) measure BSW and MSW programs against nine social work competencies. CSWE-accredited MSW programs build advanced skills in the following areas:
Demonstrate Ethical and Professional Behavior
Advance Human Rights and Social, Racial, Economic, and Environmental Justice
Engage Anti-Racism, Diversity, Equity, and Inclusion (ADEI) in Practice
Engage in Practice-Informed Research and Research-Informed Practice
Engage in Policy Practice
Engage with Individuals, Families, Groups, Organizations, and Communities
Assess Individuals, Families, Groups, Organizations, and Communities
Intervene with Individuals, Families, Groups, Organizations, and Communities
Evaluate Practice with Individuals, Families, Groups, Organizations, and Communities
Learn More about Keuka College's Online MSW Programs
The Importance of CSWE-Accredited MSW Programs
The importance of CSWE accreditation standards extends from the social worker to the client. The most obvious benefit of a degree from a CSWE-accredited MSW program is meeting standards enforced by state licensing boards. Every state requires clinical social workers to hold MSWs from CSWE-accredited universities before licensure.
Graduates of CSWE-accredited programs also demonstrate basic levels of competency when seeking employment. The U.S. Bureau of Labor Statistics (BLS) estimates a 9% growth - or 64,000 new jobs - for social workers by 2031. In the flood of applications for each position, a degree from an accredited program can stand out.
Service providers can expand their reach and make the most out of limited resources thanks to staff with CSWE-accredited degrees. Agencies, behavioral health clinics, and other employers build on the baseline education from accredited schools with professional development programs. Accredited program graduates can also take leadership positions and innovate new ideas for community challenges.
The most important benefit of a CSWE-accredited degree is a high level of service to clients. Graduates are well-equipped to navigate available resources and provide mental health services after completing rigorous courses of study. Keuka College's Online MSW empowers its graduates to guide clients through evidence-based practice.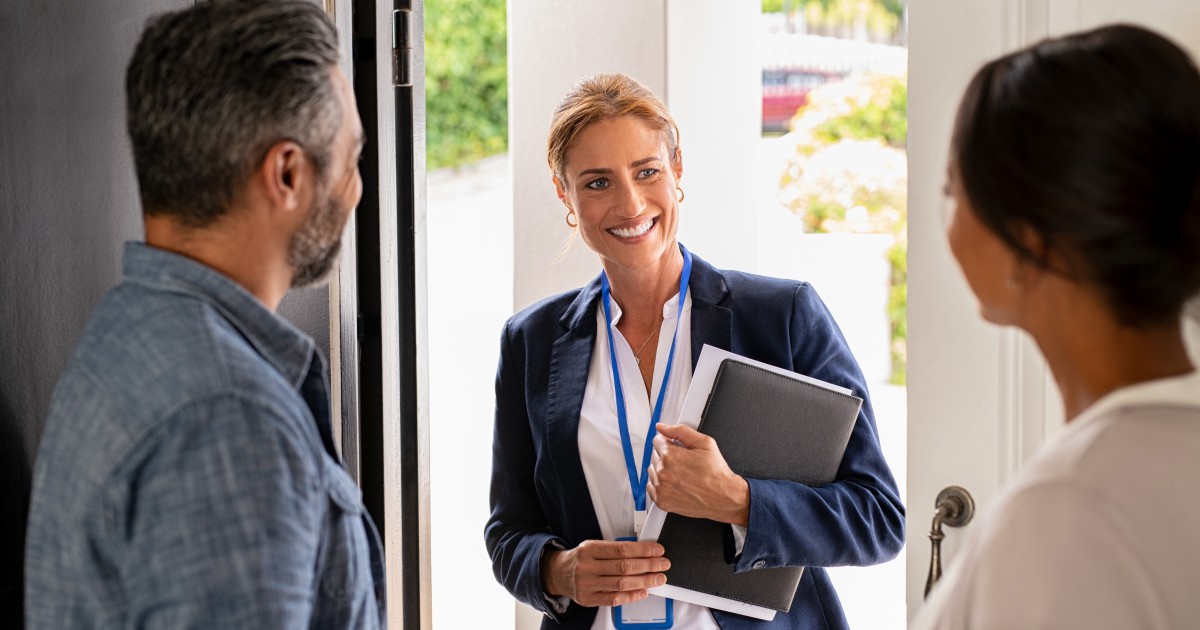 Training for Clinical Social Work Roles at Keuka College
The Online MSW is a 100% virtual, part-time program preparing the next generation of clinical social workers, with online coursework but in-person practicum through field placements in the student's region. This CSWE-accredited online MSW degree is offered by the leading provider of social work bachelor's degrees in New York. Two degree tracks - Advanced and Traditional - provide opportunities for students at different stages of their careers.
The Online MSW Advanced Track is intended for experienced social workers looking to build on their BSW degrees. This five-semester track requires 500 field hours arranged by the College's Field Placement Coordinator in the region where students live. Advanced Track candidates also complete 33 credit hours on topics including:
Advanced Theory for Social Work Practice
Assessment and Treatment of Trauma
Group Process
Career-changing professionals entering the social work field complete the Online MSW Traditional Track. Degree candidates prepare for careers as licensed clinical social workers over three years of study. The Traditional Track includes 900 field hours along with 60 credit hours with courses on:
Human Behavior & the Social Environment
Social Work Ethics & Applications in Diversity
Social Work Practice with Couples and Families
Learn more about Keuka College's CSWE-accredited Online Master of Social Work programs.