The Role of Social Workers and Their Impact on Society
Howard Honigsfeld starts his workday in a public school gym, scanning the faces of elementary school children to see if any of them seem sad or out of sorts so that he can talk to them before they make their way to class. Cassandra Collins, whose to-do list at a family services agency never looks the same from one day to the next, spends a Tuesday driving to three separate home visits, facilitating a birth visit, and completing paperwork in her office. Carla Van Hoose welcomes four to seven clients into her office every weekday, counseling them on issues ranging from mindfulness skills to phobias to abuse to addiction recovery.
Each of these professionals lives out an answer to the question "what do social workers do?" While they spend their days in different settings and carry out unique tasks, each of these social workers has chosen a career path that seeks to improve the lives of people and their communities.
That desire to meet crucial needs with meaningful guidance and support is at the heart of the social work profession. Building on the foundation of that commonly held value, social workers branch out into a wide range of organizations and institutions where they meet a range of needs.
The job of a social worker
Social workers serve individuals, groups, and communities by helping people address the problems they face in their everyday lives. Clinical social workers, who must earn a master of social work degree and pursue state licensure, can diagnose and treat mental illness, behavior issues, and emotional problems.
These are some of the fundamental duties of the social worker:
Identify individuals and groups in need of support
Assess the needs, circumstances, and support systems of clients
Work with clients to determine achievable, actionable goals and plans to meet them
Intervene in crisis situations involving abuse, mental health emergencies, or trauma
Maintain client records, case files, and paperwork
Connect clients to community resources like healthcare and food assistance
Develop and strengthen programs and services that benefit clients
Provide psychotherapy services if a licensed clinical social worker
Social workers perform all of these duties and more in many different contexts. Consider some of the settings where social workers provide services to people in need.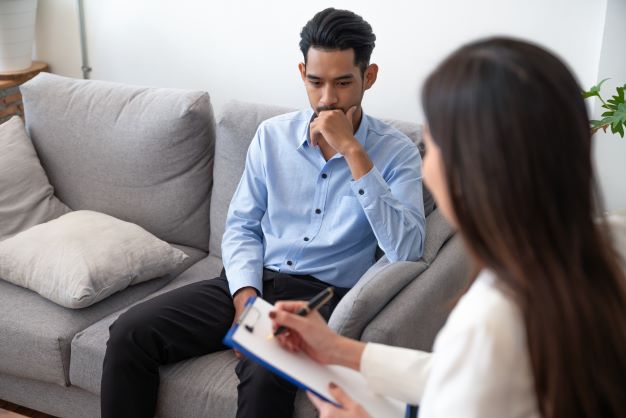 What can you do with a master's in social work?
To put it simply, social workers work where the people are. Many find employment in schools, others in hospitals, and still others in nursing homes or hospice centers. Social workers are typically categorized as either:
Child, family, and school social workers
Healthcare social workers
Mental health and substance social workers
Here are some insights into the specific job roles for each of these categories.
Child, family, and school social workers
These social workers may have jobs within individual schools or at the school district level. They also work for family services agencies, community nonprofit organizations, and government agencies. Residential facilities, such as those designed for formerly incarcerated parents reuniting with their children, also hire child, family, and school social workers.
Job titles for a child, family, and school social workers may include:
Adoption social worker
School social worker
Child welfare counselor
Family caseworker
Family intervention specialist
Foster care social worker
Public housing services advisor
Youth services specialist
In each of these settings and roles, child, family, and school social workers seek to determine the needs of the client population they serve and help facilitate the meeting of those needs through guidance, resources, and support.
Download My Digital Program Guide
Healthcare social workers
Healthcare social workers may work in hospitals, rehabilitation facilities, or nursing homes. Others find employment in hospice centers, doctors' offices, outpatient clinics, and home health agencies. Healthcare social workers often spend their time connecting people to the medical care, supplies, and support they need. They may also educate patients on how to make healthcare decisions, how to access their medical information, and how to access care when finances are strained
Some of the job titles given to healthcare social workers include:
Case manager
Disability coordinator
Geriatric care manager
Home health care social worker
Hospice social worker
Long term care social worker
Medical case manager
Pediatric social worker
Public health social worker
Whether they work on the oncology unit of a hospital or spend their days driving from home to home visiting elderly patients, healthcare social workers improve the lives of clients through compassionate and practical support that meets their physical — and often their mental and emotional — needs.
Mental health social workers
Mental health social workers are the largest group of mental health service providers in the United States. According to the Substance Abuse and Mental Health Services Administration (SAMHSA), there are over 200,000 clinically trained social workers, which outnumbers psychiatrists, psychologists, and psychiatric nurses combined.
From the U.S. Department of Veterans Affairs to the American Red Cross, many mental health social workers work for the major government or nonprofit entities. Others work in hospitals, rehabilitation facilities, addiction recovery centers, and community health organizations. Still, others establish private practices where they provide therapeutic services to individuals seeking mental health support.
Job titles for mental health social workers may include:
Addictions counselor
Behavioral therapist
Clinical director
Family therapist Intervention coordinator
Mental health specialist
Psychotherapist
Substance abuse counselor
Whether they are recovering from acute trauma, processing life changes, or struggling with mental illness, people rely upon mental health social workers to help them cope with the challenges they are facing. And the need for social workers who can do just that is only growing.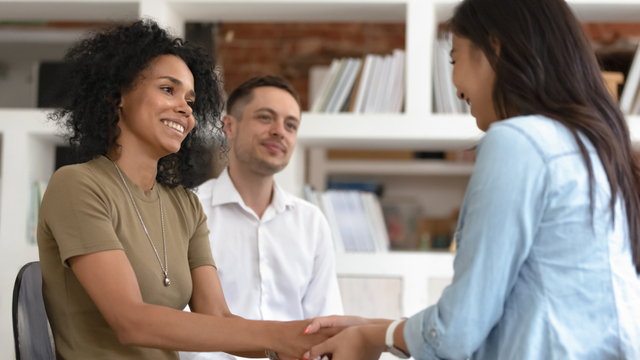 Why is there a growing need for social workers?
The Bureau of Labor Statistics projects that jobs in social work will grow by 12% between 2020 and 2030. That's faster than the projected average rate for all occupations, which is 8%. But why is this the case?
First, school employment numbers are expected to rise, which leads to the need for more child, family, and school social workers. Second, as the Boomer generation ages and requires more medical care, healthcare social workers will be called upon to assist aging individuals and their families as they adjust to new factors like medicines, treatments, and lifestyle changes.
While schools and healthcare both expect to see a rise in the need for social workers, the primary increase is expected to occur among mental health and substance abuse social workers. The BLS projects that this subset of social workers will increase by 15% between 2020 and 2030 for a few reasons:
More people are seeking treatment for mental illness and substance abuse than they have in the past. Nine out of ten therapists reported that calls seeking support have increased during the pandemic, and most of those therapists have struggled to meet the demand
Judges are sending more drug offenders to rehabilitation facilities rather than jail than they used to do
Individuals and communities need help processing the mental and emotional toll of the COVID-19 pandemic and its effect on individuals, families, and society
Across all sectors where social workers assist people, and especially in the mental health field, the job outlook for social workers is positive. More social workers also represent more trained professionals spending their careers improving the lives of others, which can be a transformative force in the lives of individuals and whole communities.
How have social workers made an impact in the world?
While it would be impossible to note the millions of ways that social workers have benefited individuals, families, and communities, looking at a few specific examples can help us understand the types of change and growth that social workers can create. Here are just some of the ways that notable social workers have made a positive difference in the United States:
Jane Addams, the "mother" of social work, co-founded one of the most famous settlement houses in American history in 1889, advocated for women to have a voice in community decisions, and co-founded the ACLU in 1920.
Margaret Daniel pioneered groundbreaking mental health social work services within Veterans Affairs in the mid-twentieth century.
Bernice Harper developed long-term program policies regarding continuity-of-care and psychosocial factors for those facing critical illnesses like leukemia.
From major changes in government policy to the quiet, critical work of supporting an individual's mental health, the impact of social work on society cannot be understated.
Prepare for a meaningful career with a Master of Social Work from Keuka College Online
Do you have a desire to make a difference by helping people every day? Are you ready to show the impact of social work in society through your work? If your answer is "yes," then it is time to take a look at the Keuka College MSW fully online, part-time degree program.
Our program takes just five semesters for BSWs and nine semesters for career changes. It is led by a committed faculty of practicing clinicians who value relationships and mental health advocacy. Experiential learning opportunities and field placement support will give you the skills you need to succeed as a social worker.
Now To learn more about Keuka's Online MSW program, Get your digital guide.