Struggles with Substance Use Disorders - How Social Workers Can Help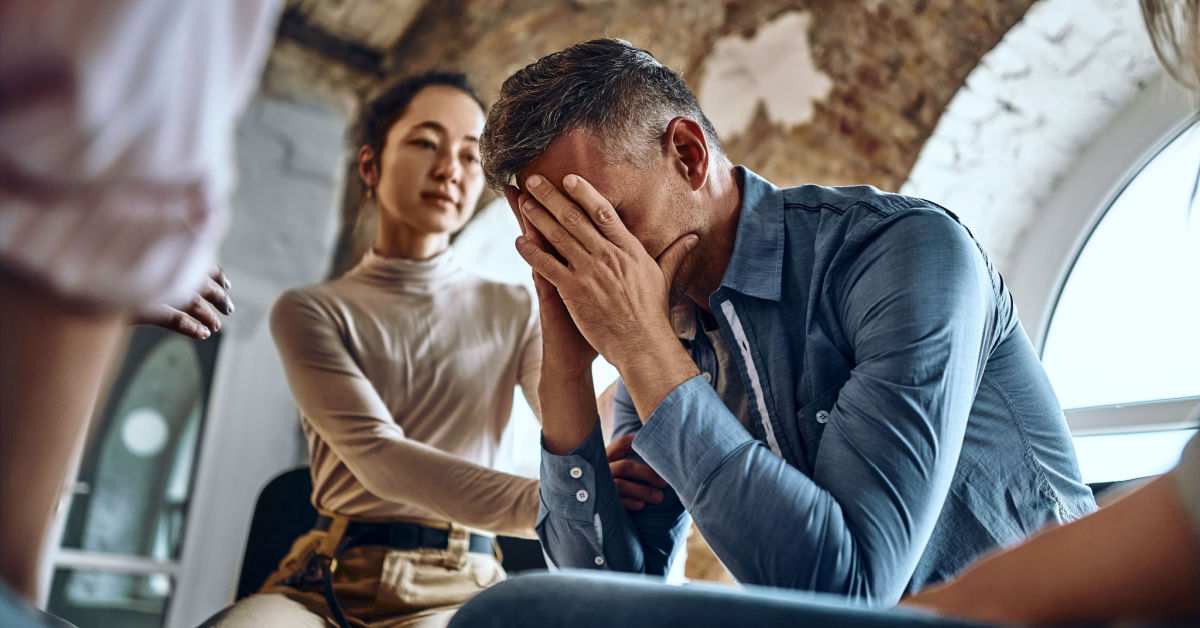 The Substance Abuse and Mental Health Services Administration (SAMHSA) found that 1.09 million people were admitted to substance abuse treatment facilities in 2020. SAMHSA estimated that 15.1 million people with likely substance use disorders (SUDs) could not access treatment, largely due to the shortage in mental health professionals. The hard work of social workers bridges the gap between clients in need and necessary care.
Social workers trained in mental health and substance abuse can guide clients with SUDs toward better outcomes. Their clinical expertise and empathy work in tandem to provide the best options for each person's needs. An understanding of the latest SUD trends is necessary to understand a social worker's role in treatment.
The Scope of the SUD Problem
SUDs are persistent issues in public health discussions.SAMHSA found 40.3 million people - or 14.5% of people aged 12 and older - with likely SUDs in 2020. We can dig deeper into the statistics for category-specific details:
17.7 million people reported heavy alcohol use in the previous month
9.5 million people misused opioids
9.3 million people misused prescription pain relievers
Social workers dealing with SUDs often find co-occurring mental health issues in their clients. The National Institute on Drug Abuse (NIDA) found that 37.9% of people with SUDs also had mental disorders like depression or anxiety. This research also determined that 18.2% of people with mental disorders also experienced SUDs.
There is also the potential for polysubstance abuse when diagnosing and treating SUDs. The Centers for Disease Control and Prevention (CDC) concluded that 32.6% of overdose deaths in 2019 involved opioids and stimulants. Multi-stimulant and multi-opioid abuse brought polysubstance deaths to almost 50% of all overdose deaths.
The negative impacts of SUDs include strained relationships, potential loss of income, and long-term health problems. According to CDC data, there were 91,799 overdose deaths - or 251 per day - in 2020. Researchers also found that 62.7% of these deaths were preceded by at least one opportunity for intervention.
Receiving SUD Help
It can be difficult for people with SUDs to ask for help. This difficulty can be rooted in embarrassment, a desire for control over one's life, or the consequences of anxiety and depression. Depending on location, someone facing SUDs may also struggle to find the right care for their needs.
Clients of all ages facing SUDs can contact phone lines like the SAMHSA National Helpline. This service includes a 24-hour phone line, an online treatment locator, and a text message service. State-level helplines also exist with some focusing attention on regionally specific SUD issues.
Another path to treatment starts with revealing one's concerns to open-minded loved ones and close friends. A client's inner circle may overlap with others who have faced SUDs or mental health challenges. Emails, texts, and phone calls may also build confidence to seek professional help.
Primary care physicians and nurse practitioners are good resources when seeking specialized care. They can refer their patients to clinical social workers well-versed in SUD treatment and mental health care. We'll now learn why the growing ranks of clinical social workers are important in tackling the complex challenges of SUDs.
Social Worker Roles in SUD Treatment
The trends mentioned earlier drive the demand for licensed social workers in the United States. The U.S. Bureau of Labor Statistics (BLS) estimates a 12% growth in all social work jobs between 2020 and 2030. Social work positions in mental health and substance abuse treatment are expected to grow by 15% during that period.
Clinical social workers specializing in SUD treatment work in a variety of settings. The most common work environment for social workers is individual practices and family service providers (18% of social workers). Local government agencies, ambulatory healthcare services, and state government agencies each employ 14% of social workers.
In these settings, social workers encounter myriad forms of SUDs and mental health issues. Graduate social work programs prepare professionals for identifying subtle symptoms of disorders and creating personalized plans. They follow best practices for assessment, intervention, and review along the sometimes-circuitous route to recovery.
Assessment
It is impossible to treat SUDs and co-occurring mental health issues without identifying their symptoms. Social workers may notice signs of SUDs while managing cases related to child welfare, domestic violence, and other issues. Symptoms noticed during these interactions may be categorized as follows:
Impaired Control, demonstrated by an inability to stop despite recognizing substance use
Social Problems like neglected responsibilities and failure to complete tasks
Risky Use, including drug use in public places
Physical Dependence, leading to obvious signs of withdrawal
Clinical social workers use the DSM-5's criteria when assessing client SUDs. The DSM-5 lists three levels of substance use severity based on the number of observed symptoms. Treatment is most effective when started before the most severe level, where clients demonstrate six or more of 11 recognized symptoms.
Intervention
Each SUD diagnosis is unique because clients face their personal histories, co-occurring disorders, and home lives. Financial troubles, social inequities, and other challenges further complicate treatment. Clinical social workers shape their interventions based on these unique experiences and current research.
Intervention is an umbrella term for various clinical responses to health issues. Individual counseling, family therapy, and collaborations with specialists are deployed as necessary. Social workers may deploy one or more of the following treatments during years of treatment:
Cognitive-Behavioral Therapy creates a partnership between therapist and client
Contingency Management provides tangible incentives for client progress
Motivational Interviewing explores ambivalent behavior in a welcoming environment
Twelve-Step Facilitation combining individual and group sessions
The National Association of Social Workers (NASW) offers guiding principles for effective and ethical SUD treatment. The organization's Standards for Social Work Practice with Clients with Substance Abuse Disorders state:
"Interventions shall be based on assessments relevant to the presenting concerns and include goals, objectives, methods of evaluation, and outcome criteria."
Review
NIDA's Principles of Effective Treatment conclude that treatment plans lasting at least three months are necessary in most cases. SUDs are considered chronic disorders, meaning that they may require years of ongoing attention. Clinical social workers conduct continuing reviews of client treatment plans to account for changing needs.
The review process evaluates a client's current condition and finds the best resources for their current stage of recovery. Prescribed medications and therapies may evolve to prevent relapses from ineffective interventions. NIDA lists components of treatment plans that may be added based on client progress:
Family therapy
Parenting instruction
Social and legal services
Vocational rehabilitation
SUD treatment is best thought of as a continuing process led by skilled practitioners. Social workers know how to adapt treatment plans based on their familiarity with counseling practices and local services. This familiarity starts with the advanced coursework and field experiences necessary for a graduate social work degree.
Clinical Social Worker Training at Keuka College
Keuka College's Online Master of Social Work (MSW) prepares future social workers for specialties including mental health and substance abuse. This 100% virtual program builds the skills and knowledge necessary for state licensure as a clinical social worker while providing full, complimentary field placement services in the student's region for the clinical requirements of the program. Online MSW candidates learn from experts in the field about how social workers address SUDs.
Social workers with undergraduate degrees in the field can complete the program's Advanced Track. This option takes less than two years to complete because students already possess strong foundations in social work. Advanced Track requirements include 33 credit hours and 500 field hours.
Keuka College attracts career-changing students interested in clinical social work with its Traditional Track. Second-career professionals prepare for future social work jobs by completing 60 credit hours and 900 field hours over three years of study. Traditional Track courses in the following topics build advanced competency:
Human Behavior & the Social Environment
Social Work Ethics & Applications in Diversity
Social Work Practice with Couples & Families
The National Center for Education Statistics listed Keuka College as the top school in New York for bachelor of social work degrees conferred in 2019. Aspiring social workers head to Keuka College because of its personalized field placement and student support services. The College's focus on evidence-based and relationship-focused practice translates well in today's job market.
Learn how Keuka College's Online MSW fits into your career plans by downloading the program guide.
Learn More about Keuka College's Online Master of Social Work