The 10 Best States to Be a Social Worker in 2023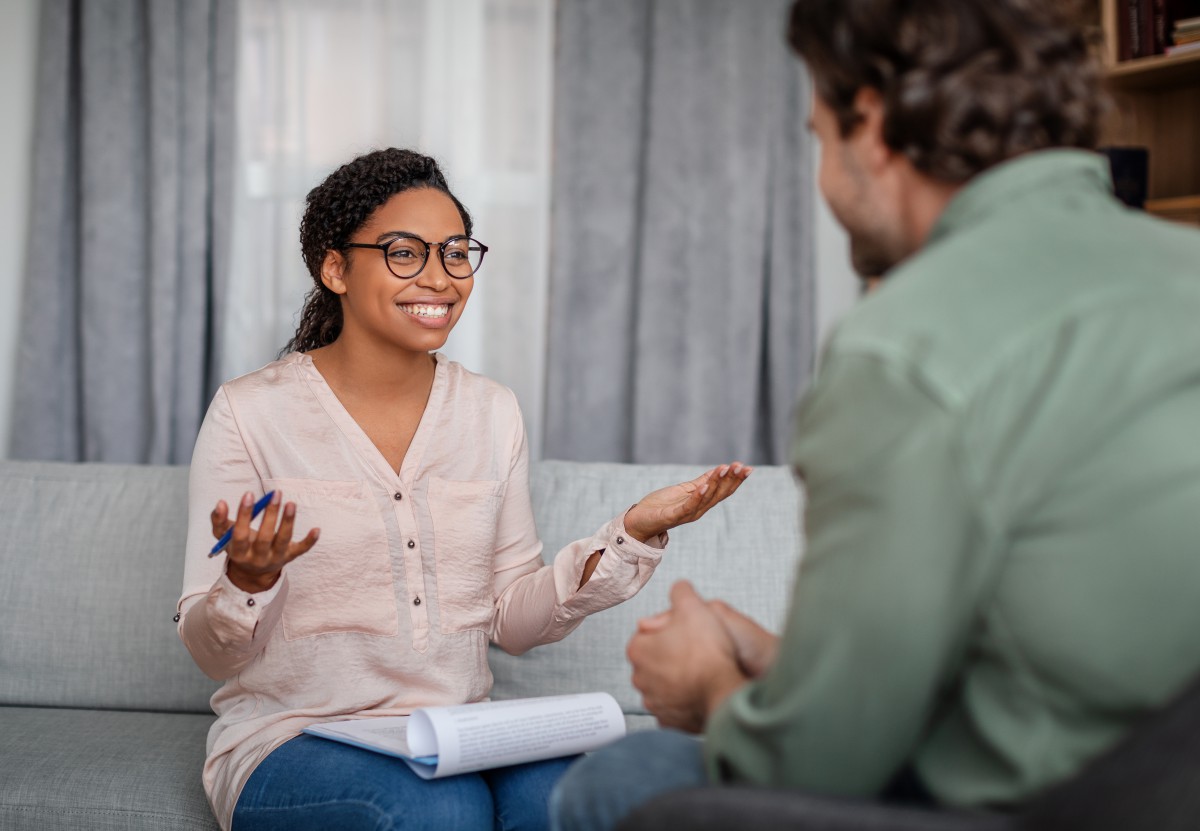 From elementary schools to assisted living facilities, you'll find social workers serving their communities. Social work provides opportunities to work with every age and population, specializing in the area they're most passionate about. Social workers work with adult individuals, children, and entire communities, advocating on their behalf and seeking to meet their needs.
Social workers are as diverse as their specializations, but they all possess several essential skills and traits that help them thrive in their field. Empathy, critical thinking, time management, and good communication help social workers navigate complex situations with professionalism and kindness.
The need for qualified social workers is on the rise. The Bureau of Labor Statistics projects that there will be a 9% increase in social work careers by 2031, with 64,000 new job openings each year — faster than the average of all occupations in the United States. With such a widespread demand, social workers can choose from a variety of specializations.
As more students enter the education system, school social workers are in high demand. Healthcare social workers are needed to advocate for aging or ill patients. Mental health and substance abuse social workers are a key part of rehabilitation for countless individuals. These are just a few of the opportunities available after earning your Master of Social Work and becoming a licensed social worker.
Social workers are essential in communities all across the country. If you've wondered, "What is the best state for social workers to begin their careers?", these states may provide higher compensation and more career opportunities than most. 

Top 10 States for Social Workers
As you decide where to live and work as a social worker, salary by state, cost of living, and geographical preference can all play a part. From higher demand for social workers in specific fields to competitive compensation, these ten states offer a promising career path for MSW degree holders in 2023.
10. California
California offers some of the highest employment levels for social workers across all specialties. Working in this densely populated state means you'll find ample opportunities for pursuing a job in your field of choice, from becoming a school social worker to working with substance abuse recovery to serving aging populations in clinical settings. With an average annual wage of nearly $70,000, California may be a great place to begin or continue your social work career. However, the cost of living is higher than some other states on the list.
9. Connecticut
Connecticut is the second highest paying state in the country for child, family, and school social workers, offering an average salary of almost $72,000. Many Connecticut cities rank in the highest paying locations, including Hartford, New Haven, Bridgeport-Stamford, and Waterbury. The Springfield MA-CT metropolitan area is an area dense with opportunity, offering 10,960 child and family social work jobs. Connecticut is a small state, but it's worth consideration for any social workers who are passionate about working with children or in schools.
8. District of Columbia
The nation's capital is one of the top paying states for social workers, offering an average salary of almost $80,000. There is a specific need for substance abuse and mental health social workers in this area, and it offers one of the highest employment levels for child and family social workers. The cost of living in this area is high, but you may find many lucrative job openings that allow you to serve diverse populations. 
7. Maine
While less densely populated than many other states on this list, Maine offers plenty of social work job opportunities. With average annual pay ranging from $58,000 for generalized social work to $68,900 for substance abuse and mental health jobs, you may find that your salary goes further in a state with lower costs of living like Maine.
6. Maryland
Maryland is included in two highly populated areas, Philadelphia-Camden-Wilmington and Washington-Arlington-Alexandria. These metropolitan areas encompass multiple states, but Maryland residents may find themselves with increased job opportunities because of these large cities. Both areas offer some of the nation's highest employment levels for mental health social workers and child, family, and school social workers. 
5. Nevada
LCSWs in Nevada can earn some of the nation's top salaries, averaging just over $78,000. Nevada offers a wide range of available jobs for social workers who want to enjoy lower costs of living and desert landscapes. In Carson City, you'll find an especially high need for healthcare social workers.
4. New Jersey
New Jersey is the top paying state for mental health and substance abuse social workers. With an average annual wage of over $92,000, this is an excellent state to work in if you're interested in helping those in addiction recovery or want to practice mental health social work. New Jersey also offers a more affordable cost of living compared to nearby major cities like New York City, Boston, and Philadelphia.
3. New York
The state of New York offers the highest employment level and highest job concentration of healthcare social workers nationwide. This is true whether you opt to live in New York City, or you reside in a less metropolitan area like upstate or western New York — no matter which lifestyle and pace you prefer, there are social work jobs available for you to pursue. New York is also a top paying state for mental health social workers, with an average salary of $79,700, along with child, family, and school social workers, with an average salary of $70, 690.
Learn How to Become a Social Worker in New York
2. Oregon
If the West Coast is where you want to live and work, consider becoming a healthcare social worker in Oregon. With an average salary of $77,150, they are the second highest paying state in the nation for this specialization. This sector also has an estimated 1,810 jobs, which provides a promising job outlook.
1. Rhode Island
Across the board, Rhode Island pays social workers best, with an average annual salary of over $84,000. This state offers proximity to many larger New England cities and states while allowing residents to enjoy a smaller population and slower pace. Rhode Island is also among the top paying states for healthcare social workers.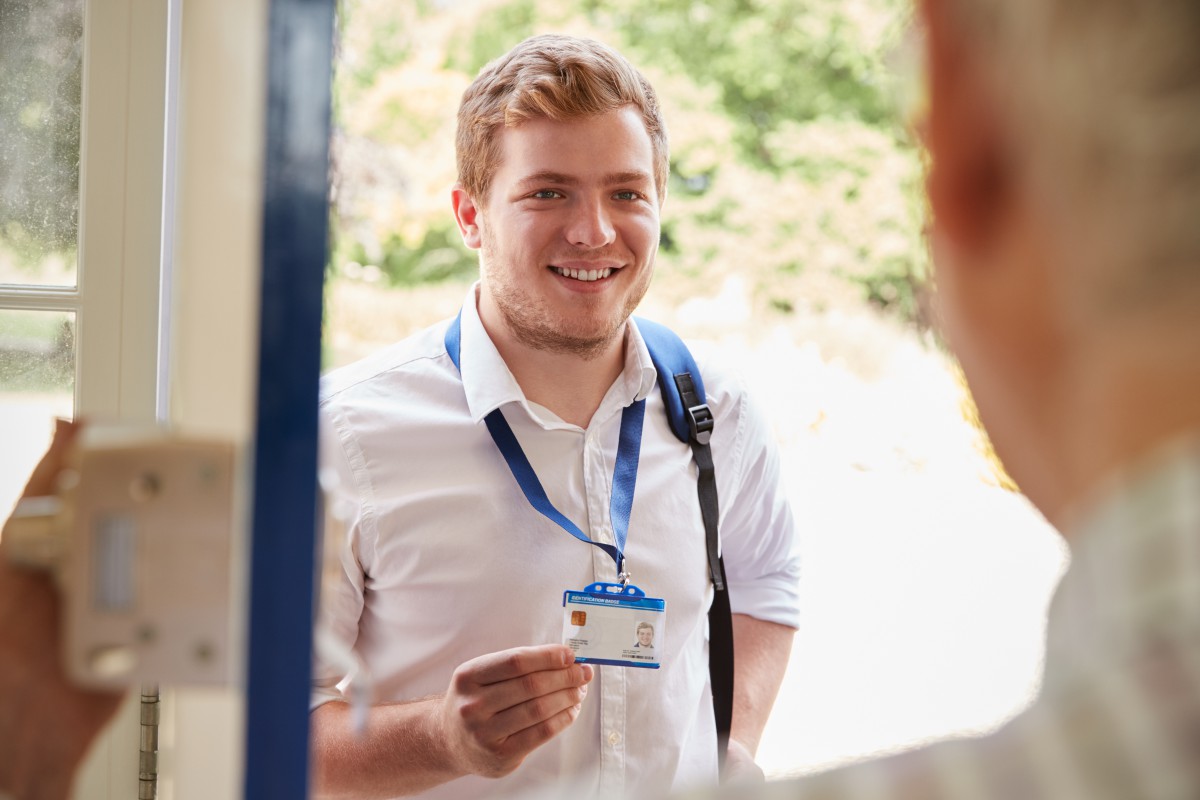 Prepare for Your Social Work Career at Keuka College
As a social worker, you'll make many choices along your career path. Perhaps you want to advocate for children as a school social worker, or you want to help others navigate unexpected hospital stays as a healthcare social worker. Maybe you want to work in a government role, or you'd like to open your own private practice as a mental health counselor. No matter where your path may lead, beginning with an online Master of Social Work (MSW) from Keuka College will provide many advantages.
At Keuka College, you'll find two online MSW tracks, each designed to help you make a difference and effect positive change in your world. Upon graduation, you'll be prepared to earn your social work license and step into the career path of your choice. An MSW degree opens doors to specialized positions and potential salary increases in many states.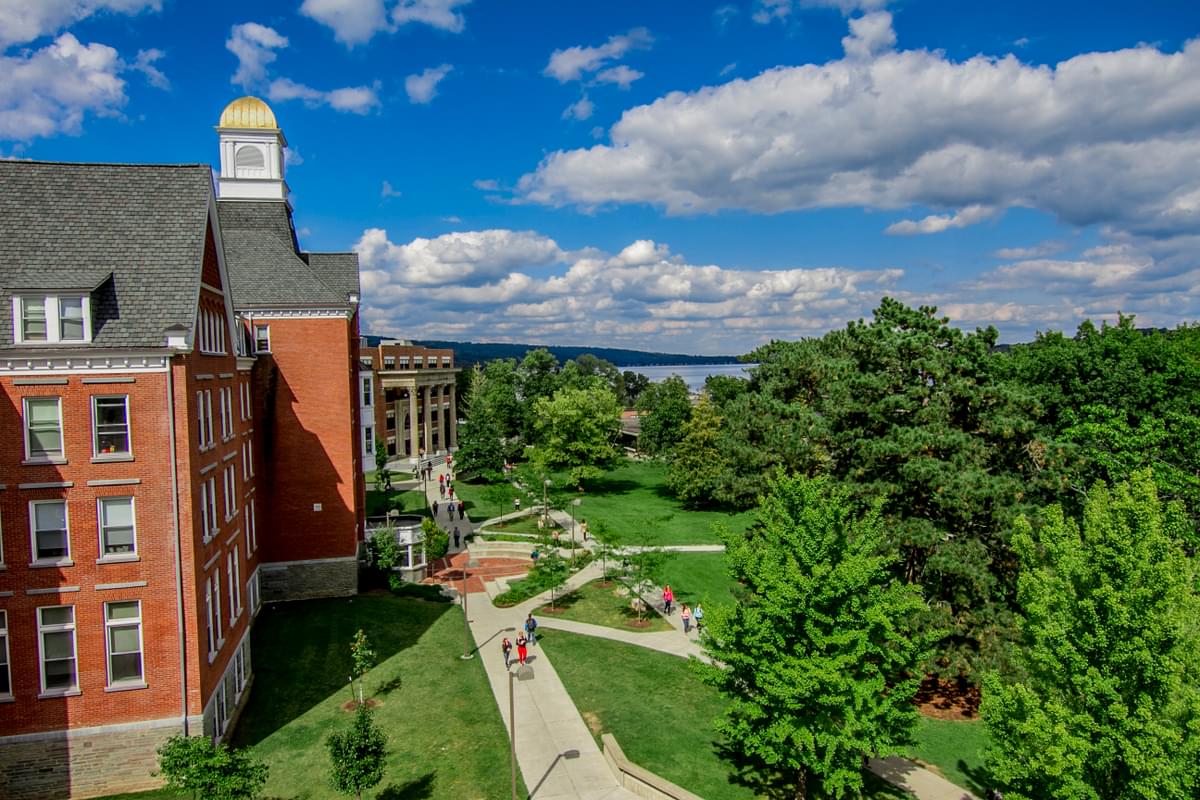 The traditional track MSW at Keuka College offers a CSWE-accredited online degree program for anyone who already holds a bachelor's degree in another field. If you're ready to make a career change to social work, our three year program provides 100% online coursework that works with your schedule and your life. We also provide regional field placement services, connecting you with opportunities and potential employers in your area. After completion, you'll be prepared and ready to sit for your licensure exam.
If you have already earned a Bachelor's in Social Work (BSW), the advanced track MSW at the College helps you advance your career at an accelerated pace. This program can be completed in less than two years through 100% online coursework, and regional field placements in your area are provided free of charge during your degree program.

Whether you want to become a social worker in New York or plan to study in your current state of residence, Keuka College is for you. Our MSW programs can be taken in 49 states (all of U.S. except Colorado), and our experienced faculty is ready to prepare you for a fulfilling career serving others. Talk to an advisor to learn more about Keuka College's online master of social work.