Potential Careers for MSW Graduates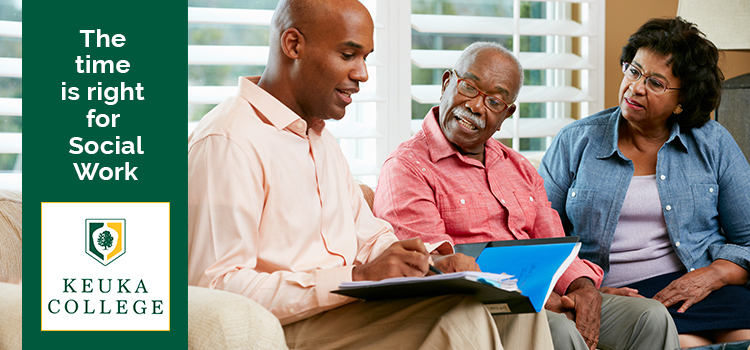 Master of Social Work (MSW) graduates will be in high demand for the foreseeable future. The U.S. Bureau of Labor Statistics (BLS) projects a 12% growth in social work jobs by 2030. Specialty roles like mental health and substance abuse therapists are expected to grow 23% over the same period.
Careers for social work graduates are fulfilling because practitioners are interacting directly with those in need and see their impact. The Council on Social Work Education (CSWE) found that 90.4% of new MSW graduates were satisfied with their career choices. Selecting the right social work career for you starts with an understanding of the broad range of job responsibilities and work environments for a social worker.
The Role of a Social Worker
Social workers guide their clients from challenging circumstances toward improved lives. These circumstances range from children abused by their guardians to families struggling to pay their bills. The day-to-day work of a social worker may include the following tasks:
Evaluating new clients for needed services and resources
Measuring the progress of current clients
Consulting with schools, specialists, and other care partners
Conducting visitations with clients and their families
Completing documentation for insurance and social services
Social work careers encompass varied responsibilities and environments. A three-year survey of MSW graduates on behalf of CSWE sheds additional light on the role of social workers.
Social Work Settings
MSW graduates possess the hands-on experience needed for direct services to clients. The CSWE survey found that 87.7% of new graduates worked directly with individuals or communities. The remaining respondents worked in positions where an MSW is helpful but not required.
Client relationships take shape in a broad spectrum of settings.
According to the CSWE survey, the majority of social work professionals have spread across the following environments;
Nonprofit and charitable organizations (33%)
Outpatient healthcare facilities (17.3%)
Government agencies (15.1%)
Demographics of Social Work Clients
Social workers help clients of diverse backgrounds, ages, and income levels. MSW graduates reported the following main clients for their practices:
Families (34.9%)
People with mental health disorders (25.9%)
People in healthcare settings (11.3%)
Students in educational settings (10.7%)
The groups most frequently served by social work professionals are those with limited resources. Two-thirds of respondents to the CSWE survey said at least half of their clients were under the federal poverty line and eligible for Medicaid.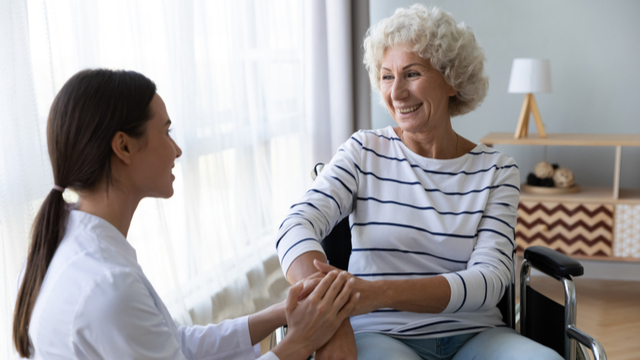 Finding the Right Fit for a Social Worker Career
The term "social work" is an umbrella for a variety of careers aimed at improving community health and wellbeing. The following list of careers in social work shows examples of fulfilling opportunities for new MSW graduates.
Clinical Social Worker
The requirements of an MSW degree prepare social workers for mental health service careers. Courses, field placements, and state licensing exams build advanced skills needed for therapeutic practices. Licensed clinical social workers also need thousands of supervised hours and successful completion of the Association of School Work Boards Clinical Exam.
Individuals, couples, and families work with clinical social workers to resolve persistent mental health challenges. Psychotherapy allows the clinical social worker and the client to develop a treatment plan. An extended period of talk therapy looks for the core of a client's current issues as well as sustainable solutions.
Clinical social worker jobs are expected to grow by 13% from 2020 to 2030 based on BLS data. This career for social work graduates remains in high demand as the need for mental health services has grown. MSW graduates in this career find work in a variety of care settings from private practices to hospitals.
School Social Worker
School districts of all sizes employ social workers to assist students throughout their development. MSW graduates use their field placement experiences to identify areas where they can help their young clients. Interventions may take place based on poor grades, conflicts between students, or behavioral issues.
The role of social workers in educational settings extends beyond students to parents, teachers, and district leaders. The School Social Work Association of America (SSWAA) identifies the following services offered by school social workers:
Training teachers about outside factors that influence student performance
Working with school administrators on support programs
Maintaining relationships with local government agencies and mental health practitioners
Identifying parent resources that improve student development
The BLS projects a 13% growth in school social worker positions from 2020 to 2030. MSW graduates will find expanded opportunities as enrollment figures increase the need for staff members.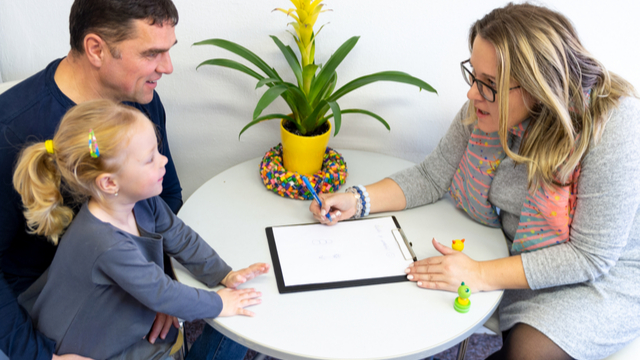 Healthcare Social Worker
Medical procedures and emergency room visits can be traumatic for patients of all ages. Hospitals employ healthcare social workers to help patients and their families through life changes. The NASW Center for Workforce Studies & Social Work Practice lists additional duties including:
Advising new patients during long-term stays
Working with doctors and nurses on crisis interventions
Training hospital staff on mental health first aid
Guiding families toward social services and resources during discharge
Demand for healthcare social workers remains high as healthcare providers expand patient services. The BLS estimates a 13% growth in job opportunities for this social work career path.
Substance Abuse Counselor
Drug and alcohol abuse is a persistent public health threat in the United States. The National Center for Drug Abuse Statistics (NCDAS) estimates 70,000 drug overdose deaths each year. Current trends like the opioid crisis and rising fentanyl overdoses require expert responses.
Substance abuse counselors work in clinical settings or in their own practices to guide patients away from addiction. They identify the root causes of drug use and abuse before establishing plans for healthier behaviors. Specialization options in this career path include working with veterans and crisis interventions.
The combination of long-term and emerging substance abuse trends creates opportunities for MSW graduates. The BLS projects a 23% growth in this social work career path through 2030.
Clinical Leadership
MSW graduates can plan ahead for the next steps in their social work careers as they help their current clients. Social workers in all specialties can use their professional experiences to lead social service organizations. Clinical managers and directors are often experienced social workers who know how best to help their communities.
This career path ranges from the management of a small therapy practice to an executive position with a nonprofit health organization. Social workers who move into these roles improve service to their clients by:
Recruiting, training, and developing staff
Maximizing resources through financial management
Engaging community members to support organizational goals
Establishing goals to raise the level of care
The growth in mental health and social service organizations will create leadership opportunities for MSW graduates. The BLS estimates a 32% growth in medical and health service management positions - including clinical managers - by 2030.
Preparing for Social Work Careers at Keuka College
Keuka College's Online MSW is an attractive option for working professionals who want to expand their career options. This part-time, online program is taught by experienced practitioners who understand the intricacies of this profession. Students work with staff members at The College to identify field placements that are right for their social work careers.
The Online MSW attracts current social workers and career-changing professionals from diverse backgrounds. The program is designed to accommodate candidates interested in clinical and generalist social work. Keuka College also recognizes previous educational experiences with two MSW tracks.
Online MSW candidates without undergraduate degrees in social work complete the Traditional Track. This path requires the completion of 60 credit hours and 900 placement hours for graduation. Traditional Track students can graduate with their MSWs in three years.
The Advanced Track is designed for students with Bachelor of Social Work degrees. Candidates in this track are required to complete 33 credit hours and 500 placement hours. Previous degrees reduce Online MSW requirements and allow Advanced Track students to finish in under two years.
Learn how Keuka College's Online MSW can open career opportunities by downloading your digital guide.