The Essential Skills and Traits of a Successful Social Worker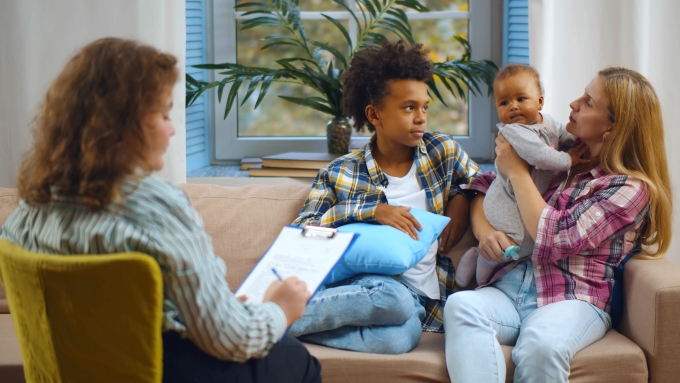 From elementary schools to nursing homes and just about everywhere in between, social workers meet the needs of their communities. And the need for professionals who have the essential skills of a social worker is growing. In fact, the Bureau of Labor Statistics projects that there will be a twelve percent job growth in social worker roles between 2020 and 2030, which is faster than the average for all occupations.
There are many reasons for this rising demand, including the rise in student enrollment, which correlates to a higher need for school social workers. The aging population creates a greater need for healthcare social workers, and an increased focus on rehabilitation instead of incarceration for drug offenders means that more mental health and substance abuse social workers are needed.
In every setting where social workers serve and advocate on behalf of individuals, children, and communities, there are challenges. There are several core competencies that make a difference both in the life of the social worker and those they support. Empathy, for example, improves client outcomes and leads to greater effectiveness for the social worker. Another example is time management, which can improve relationships by cultivating reliability and focus. In order to serve their clients effectively, it is of utmost importance to develop the essential skills of a social worker.
Continue reading to learn about the five essential skills of a social worker and how to gain those skills.
Empathy
Social workers spend a great deal of their time talking to clients in order to understand their needs and connect them to resources that can help meet those needs. Without empathy, it is very difficult for social workers to stay energized in their jobs.
Empathy can be defined as the ability to understand cognitively, and even feel emotional, what someone else is experiencing from their point of view. Without empathy, people's problems can start to feel like irritants rather than opportunities for positive solutions. But with empathy, social workers can meet their clients where they are and help them take the proper steps.
Social workers can develop empathy in several ways, including:
Learning about the challenges of social issues like poverty, mental illness, and substance abuse
Cultivating curiosity about each individual they serve by asking good questions
Fostering meaningful relationships outside of work
By developing empathy, generalist social workers can better serve their clients and promote positive outcomes for individuals, families, and communities. Clinical social workers, who can become licensed as substance abuse, behavior disorder, or mental health counselors, will find that practicing empathy helps them to assist their clients in addressing addiction and mental illnesses.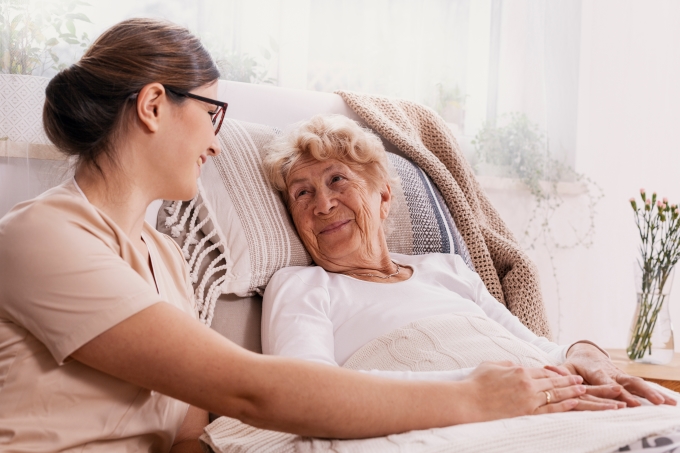 Communication
Social workers need to have excellent communication skills, including active listening, in order to see their clients make progress in their lives. Active listening refers to the practice of giving a speaker full attention. Examples of active listening may include making eye contact, noticing non-verbal messages, and asking clarifying questions.
For example, a state-licensed clinical social worker who practices as a therapist may draw upon their communication skills to provide trauma counseling to a patient, guide a conversation for a family in crisis, and talk to an insurance representative about a patient claim. A hospital social worker may sit for an hour asking questions and listening to a mother describing the challenges she and her family are facing in the wake of her husband's illness. Or a school social worker may facilitate a discussion between a struggling student, frustrated parent, and under-resourced teacher.
As these roles show, whether they are advocating for a client's needs to an organization, acting as a mediator, or diffusing a tense situation, highly developed communication skills empower social workers to serve their clients more effectively.
Organization and Time Management
Social workers are master facilitators, coordinating conversations, services, and resources throughout their days. In order to ensure that their clients are taken care of and support systems are put in place, social workers need to have excellent organizational and time management skills.
Productive social workers learn to employ time management techniques to help them prioritize and organize their many tasks. Some of the ways social workers can get the most out of their time include:
Setting aside an hour each day to focus on paperwork and documentation
Scheduling short breaks throughout the day to clear your head, leads to greater productivity
Scheduling and managing deadlines for meetings, paperwork, and tasks
By proactively planning their schedules and tasks, social workers can create the space necessary in their days to respond to unexpected needs without experiencing unnecessary stress.
Coordination
Whether they work in rehabilitation centers, hospitals, schools, private practices, or other settings, social workers regularly coordinate meetings, communication, collaboration, and action.
For example, a foster care case manager may contact a birth parent and foster parent about a visitation appointment and speak to the facilities manager at the child services office to reserve a room for it. If a hospital social worker hears from a doctor that a patient's family needs financial support, they may coordinate assistance through a local nonprofit organization. School social workers coordinate connections between parents and school leadership, community organization and students in need, and support services and teachers in need.
Organization, social perceptiveness, and problem-solving are social worker skills that support effective coordination.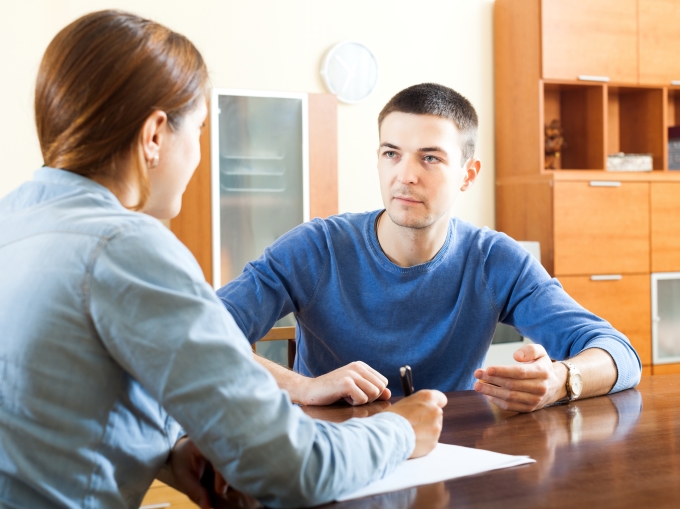 Critical Thinking
Social workers often find themselves in situations that require problem-solving or a creative perspective. They regularly have to gather, analyze, and assimilate information in order to handle each case to the best of their ability. Sharp critical thinking skills help social workers to work effectively and efficiently to best serve their clients.
Critical thinking skills can be developed by:
Cultivating awareness of your mental processes in order to question your underlying assumptions
Asking open-ended questions rather than yes or no questions
Integrating many kinds of data into your decision-making process
A school social worker may use their critical thinking skills to analyze a student's academic record and observe their behavior at school in order to determine what type of support they need. Healthcare social workers may need to draw upon their critical thinking skills in order to filter through conflicting opinions from family members about a patient's care plan. Or a mental health social worker may think critically about a selection of resources, determining which is best for a client's situation.
In the questions, they ask, observations they make, and analyses they conduct, social workers use critical thinking skills to make strategic decisions for the good of their clients.
How Can I Develop the Essential Skills of a Social Worker?
First, it is important to understand social worker qualifications - namely, a master's degree. While some social worker positions are open to those who hold a bachelor of science in social work (BSW) degree, many more positions are available to those who have completed a master of social work degree (MSW).
Through Keuka College's online Master of Social Work (MSW) degree program, you can develop the empathy, communication, critical thinking, organizational, and coordination skills necessary to make a positive difference in the lives of individuals, families, and communities. Our 100% online, part-time program will prepare you to practice as a clinical mental health provider while practicing these skills and gaining clinical competencies during field placement.
If you are wondering "what attributes of the social work profession can I develop during an MSW program?",   we have the answer for you. Keuka College's MSW online coursework focuses on the assessment, diagnosis, treatment, and prevention of mental illness, and emotional and behavioral disturbances, so that you can learn the skills that are critical to serving people in need.
Our program has two tracks available: an advanced track for those with a BSW and a traditional track for those with a bachelor's degree in another field who desire to transition into clinical social work. Both tracks feature online coursework and field placement services.
For those who have a BSW degree, the MSW advanced track features 33 credit hours and 500 field placement hours and takes less than two years to complete.
For those with a bachelor's degree in another field who are interested in transitioning into social work with a master's in social work, Keuka's traditional track takes just three years. This track features 60 credit hours and 900 field placement hours.
Are you ready to find out if the Keuka College Online MSW program is a fit for you? Get your guide.