Types of Social Work Jobs: 4 Career Paths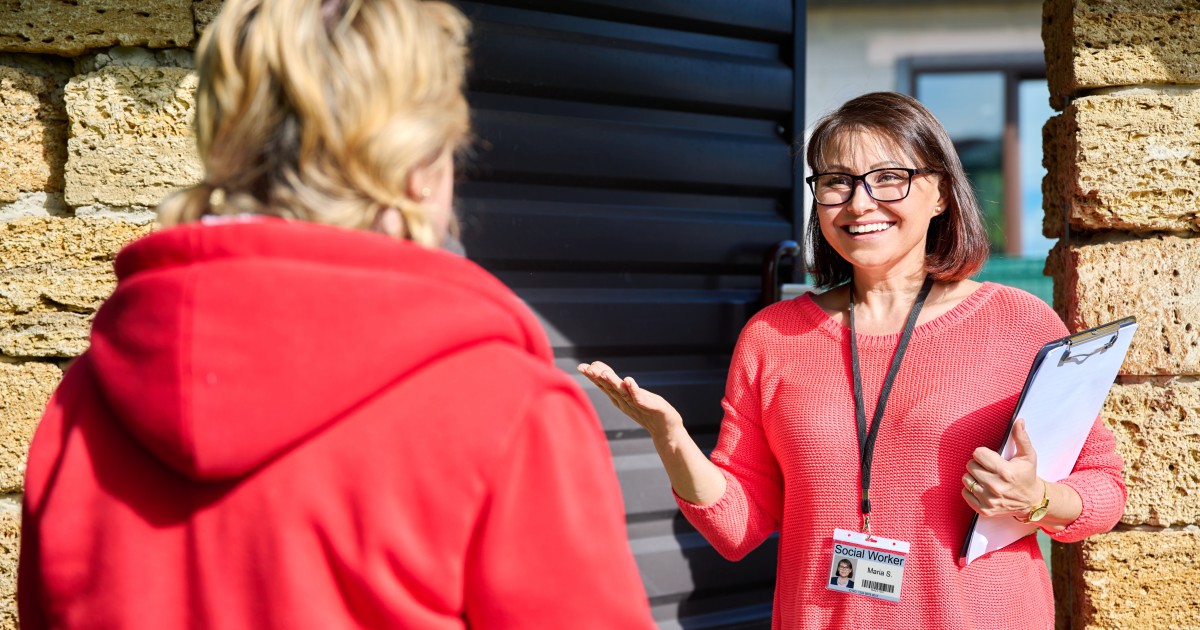 There is a strong demand for compassionate and committed professionals in the social work profession. The U.S. Bureau of Labor Statistics (BLS) projects a 9% growth - or 64,000 new jobs - in the field by 2031. Professionals looking to fill these roles may wonder how they can become social workers.
Social workers acquire similar educational credentials and licenses before specializing in their field. There isn't a single pathway to a successful social work career; rather, social workers shape their careers based on personal interests and community needs. The profession presents a variety of paths for those who are committed to helping others.
Social Worker Qualifications
Success in all types of social work starts with education. The entry-level qualification on the path to becoming a social worker is a Bachelor of Social Work (BSW). BSW students learn about behavioral science and the impacts of social contexts on clients over four years of study. Graduates of BSW programs are prepared for non-clinical roles with government agencies, schools, and hospitals.
Value of a Master of Social Work
A Master of Social Work (MSW) is a required first step to become a licensed clinical social worker (LCSW). LCSWs provide counseling services and assistance with navigating social services to clients of all ages. The typical MSW program combines field experiences with graduate coursework during two years of study.
There has been significant growth in MSW enrollment because of the increased demand for mental health services. The Council on Social Work Education (CSWE) reported a 34.9% increase in MSW enrollment between 2009 and 2019. An MSW opens doors to social work jobs unavailable with only a BSW.
State Licensure
The important work done by social workers requires high levels of competency. Social workers must seek and maintain licenses from professional licensing boards in the states where they work. State licensure is not only a legal requirement for becoming a social worker; it also demonstrates your skills and experiences to clients going through difficult times.
Every state establishes its own rules regarding social work licensure. However, social workers with BSWs are typically limited to entry-level licensure under the supervision of MSW-trained professionals. Certified Social Worker (CSW) licensure often requires a degree and successful completion of the Association of Social Work Boards (ASWB) bachelor's exam.
MSW graduates are eligible for LCSW and Licensed Master Social Worker (LMSW) licensure for more advanced practice. We'll use New York's LCSW license requirements to illustrate similar processes across the country. Applicants need the following in addition to their MSW degrees:
Three years of post-MSW supervised experience
Completed ASWB clinical exam
Completed child abuse identification and reporting training
Types of Social Work Jobs
The process of becoming a social worker includes the choice between generalist and specialist practice. Generalist social workers apply their expertise across demographics and areas of need throughout their community. The CSWE found that 15.2% of new MSW graduates went into generalist practice, compared to the following popular specialties:
Mental or behavioral health (35.1%)
Children & family (25.6%)
Health (6.5%)
Aging or gerontology (4.2%)
The term "generalist" is easy to comprehend at first glance. Early-career social workers may not be familiar with popular specialties open to MSW graduates. Those who are considering their own social work journey should keep the following social work career paths in mind as they enter the field.
1. Behavioral Health Social Work
Behavioral health social workers provide individual and group counseling for clients with mental health challenges. They may also develop treatment plans for issues from anxiety to post-traumatic stress disorder in collaboration with community service providers. This specialty is a popular choice as social workers recognize the needs of 52.9 million people with mental health disorders.

2. Children, Family, and School Social Work
Social workers in this field assist clients in the development of healthy family lives and school environments. They may work on identifying foster homes, work with struggling students, or assist parents with navigating social services. Child, family, and school specialists also interact with courts, public agencies, and doctors on behalf of vulnerable clients.
3. Healthcare Social Work
Patient interactions with healthcare providers range from emergency medical situations to terminal diagnoses. Healthcare social workers speak with their clients about the next steps after hospital visits including service referrals and counseling. Specialists in hospital settings also identify potential solutions for healthcare access and financial issues.
4. Gerontology Social Work
The share of the American population aged 65 and older will reach 21.6% by 2040 according to the Administration for Community Living (ACL). Social workers specializing in gerontology know how to help clients navigate new challenges in old age. This specialty focuses on addressing issues like social isolation, reduced mobility, and dementia.
Benefits of Becoming a Social Worker
The estimated growth in social work jobs over the next decade emphasizes the importance of this profession. Social workers find fulfillment in working with their clients toward improved health outcomes and family lives. Newcomers to social work also find the following benefits to pursuing this career path.
Addressing Social Inequities
Social workers cannot help their clients without a clear understanding of social determinants like poverty and institutional racism. The professionalization of social work in the late 19th century coincided with struggles for improved public health, housing, and education. This commitment to countering social inequities is enshrined in the following line from the National Association of Social Workers (NASW) Code of Ethics:
"Social workers must take action against oppression, racism, discrimination, and inequities, and acknowledge personal privilege."
There are plenty of opportunities for social workers to take action given the clients helped by new MSW graduates. CSWE's survey found the following high-needs characteristics of social work clients:
Below the federal poverty level
Medicaid eligible
Mental health disorders
Substance abuse disorders
High Job Satisfaction
The social work profession attracts people driven to help others and identify opportunities for community improvement. This fulfilling career translates into high job satisfaction for newcomers to the field. CSWE found that 90.4% of new MSW graduates were somewhat or very satisfied with their roles. There were also high satisfaction levels for salaries (72.8%) and benefits (82.6%).
Salary Boosts for MSW Graduates
BSW graduates who invest their time, energy, and money into MSW programs find job opportunities with higher salaries. CSWE reported a 41.8% higher salary for MSW graduates compared to their BSW counterparts. The BLS also identified a median salary of $82,840 for the top 10% of social work professionals.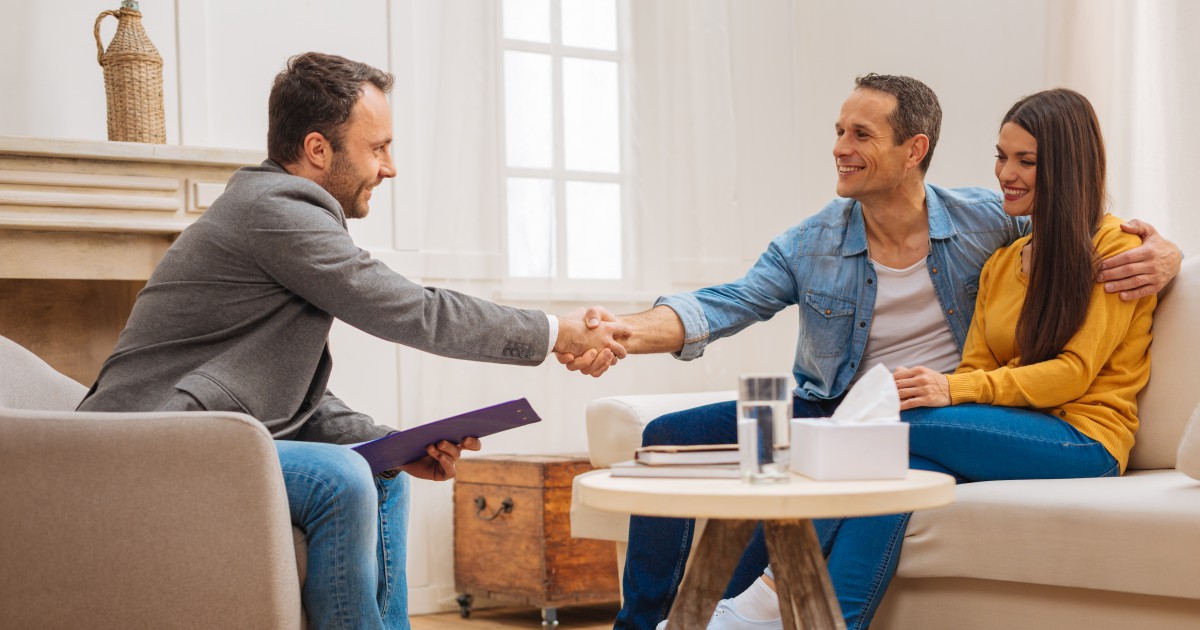 Preparing for Social Work Jobs at Keuka College
Keuka College is among the top colleges for social work in the United States. The National Center for Education Statistics (NCES) published that Keuka College was New York's leading provider of BSW degrees in 2019. The school's Online MSW builds on its popular BSW with its clinical focus, experienced faculty, and the additional benefit of free placement services and 100% virtual courses.
Keuka College offers an Advanced track for students who enter the program with their BSW degrees. This accelerated path to an MSW builds on undergraduate coursework and early-career experiences. The track's 33 credit hours and 500 clinical hours can be completed in five semesters of study, which takes about 1.7 years to complete.
Bachelor's degree-holding professionals switching from other fields to social work are eligible for the Traditional track. This three-year version of the Online MSW requires 60 credit hours and 900 clinical hours for completion. Traditional track students acquire the knowledge necessary for career success in courses including:
Human Behavior & the Social Environment
Social Work Ethics & Applications in Diversity
Social Work Practice with Couples and Families
Find out if Keuka College's Online MSW is a good fit for your social work career path by downloading the program guide.