What is the fastest way to become a social worker?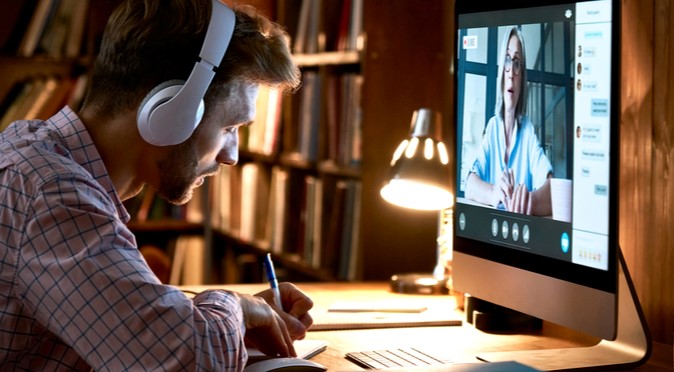 The U.S. Bureau of Labor Statistics (BLS) estimates a 12% growth in social work jobs from 2020 to 2030. Public and private organizations across the United States need caring individuals to help communities through difficult times. Professionals interested in the field may wonder how they can become social workers.
For those who desire to accelerate their career advancement or career shift into social work, the fastest way to become a social worker depends on several things, including your level of education and goals for salary. Your path to a social work career also depends on your desired work setting, location, and specialization. Let's start by examining what social workers do before learning more about career paths.
The Daily Work of a Social Worker
Social workers help clients of all ages through challenges like unemployment, divorce, and health issues. They navigate community resources and public services for the best available solutions. The BLS includes the following job responsibilities in its description of social work:
Identify individuals, families, and groups in need of help;
Determine client strengths, needs, and support networks;
Develop action plans and goals for improved outcomes;
Maintain client records based on best practices and legal requirements.
Social workers often start their careers as generalists before specializing in particular areas of practice. Educational and professional experiences shape your interests as you become a social worker. The Council on Social Work Education (CSWE) lists some common specialties for Bachelor of Social Work (BSW) graduates in its 2019 report:
Addictions or Substance Abuse
Child Advocacy or Welfare
Gerontology
School Social Work
Social workers with graduate degrees in the field qualify for positions as clinical social workers. A clinical social worker provides mental health counseling and works with health care providers on treatment plans. This specialty has grown in importance with the increasing demand for mental health services.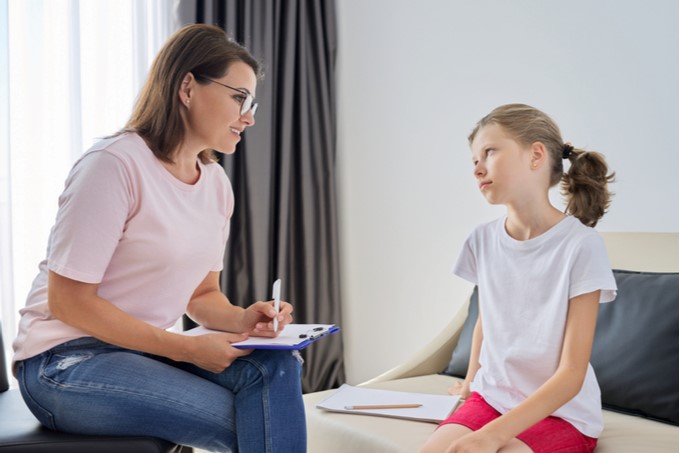 First-Hand Experiences of Social Workers
Micah McEwan - a case manager with KVC Health Systems - says he starts each day by "making sure there are no crises needing immediate attention." His description of a typical day on the job includes:
Supervising visits between parents and kids
Attending court hearings
Log interactions with clients
Arranging staff for new cases
The challenges of a social work career are balanced by the opportunities for significant impacts on clients. Daily tasks and interactions are worthwhile when they work toward improved lives for people in your community. Dr. Julia Fanning - the owner of Holding Hope Services - explains how this works contributes to client health:
"Social work doesn't limit change to a person's biological concerns but includes their entire life. Social work encourages change in systems which will help better individuals' lives. Social work also encourages advocacy."
Steps to Become a Social Worker
A Degree in Social Work - BSW or MSW
Your journey to become a social worker starts with a social work degree. The entry-level degree is a BSW, which typically requires four years of study. The BSW has grown in popularity over the years with enrollments growing by 12.6% from 2009 to 2019.
Clinical social workers and aspiring leaders in the field seek Master of Social Work (MSW) degrees. The MSW adds advanced knowledge and research to the foundations built in the BSW and typically involves over two years of study. This two-year degree experienced a 3.6% enrollment increase from 2009 to 2019 based on CSWE data.
Professionals who hold bachelor's degrees in other fields can switch to social work with MSW programs. These programs take about two years to complete full-time, and three years part-time.
For BSW holders, an accelerated MSW is a relatively fast way to advance their careers and opens a wider range of opportunities in social work. Because the general studies requirements and some field work requirements have already been met by the candidates' bachelor's degrees, these programs take typically less than two years to complete.
Field Placement Hours
A core component of any social work program is the field placement requirement. Supervised placements present the various situations faced by social workers. You can work with your placement advisor to find experiences in the following settings:
Counseling centers
Local and state government agencies
Emergency departments
BSW programs use internships and practicums for short-term exposure to work settings. MSW candidates learn how to turn theory into practice over hundreds of placement hours.
The Council on Social Work Education (CSWE) maintains minimum field placement hours for accredited programs. BSW students need to complete at least 400 hours, while MSW candidates complete at least 900 hours prior to graduation. These experiences are invaluable as you become a social worker.
Licensure
Clinical social workers require licensing by state agencies in all 50 states. These requirements ensure that practitioners follow legal, ethical, and professional best practices in every situation. You can build experience in non-clinical settings prior to pursuing state licensure.
We'll use New York's licensing requirements as an example of what you can expect when becoming a social worker. The state's Office of the Professions issues licenses for Licensed Master Social Workers (LMSW) and Licensed Clinical Social Workers (LCSW). LMSW applicants need to:
Present proof of their completed MSW;
Complete the Association of Social Work Boards (ASWB) exam;
Pay permit and registration fees;
Finish state-approved training on child abuse identification and reporting.
The LCSW license adds three years of post-graduate supervised experience and clinical exam requirements to the LMSW license. Social workers licensed in other states have a separate process for New York licensure based on verification of professional experiences.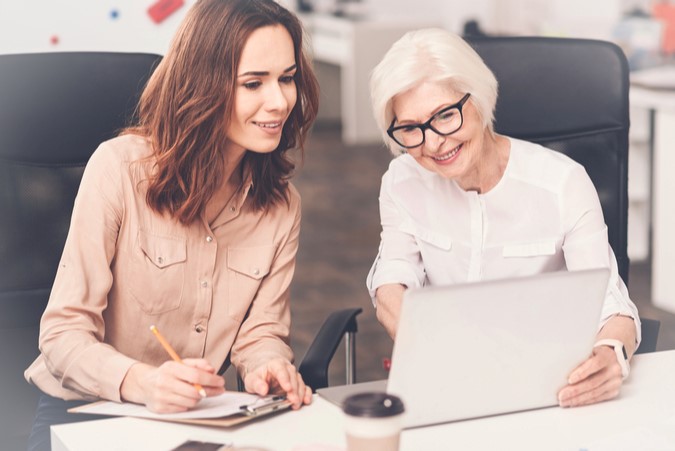 Social Work Career Outlook
The BLS projects 78,300 job openings for social workers each year between 2020 and 2030. These vacancies are created by retirements from an aging workforce and expanded services. Newcomers to the profession find the majority of opportunities in school and healthcare settings.
The effort required to become a social worker is compensated by an above-average salary. The BLS found a median income of $50,390 in May 2021, surpassing the all-professions median of $45,760. There were higher median incomes in local government agencies ($61,190) and healthcare services ($58,700).
Professionals in this field find their careers fulfilling, adding another incentive to become social workers. Dr. Julia Fanning of Holding Hope Services places this fulfillment into perspective:
"I have received letters saying, 'I just wanted you to know you showed me I could change jobs and I did,' 'I am finally able to have a healthy relationship,' and, 'I finally realized I don't have to live in the past,' among others. These validate for me that I help people and it is worth it."
Become a Social Worker at Keuka College
Keuka College's Online Master of Social Work builds the skills necessary for client demands now and in the future. This innovative program offers multiple degree paths based on each student's educational background. You can advance your career by completing the Traditional or Advanced Track.
The Traditional Track is designed for students changing careers from another field. Your undergraduate degree in another field provides the platform for three years of graduate studies. Keuka College requires 60 credit hours and 900 field placement hours for this path.
BSW holders use the Advanced Track for a quicker path to their graduate degree. Advanced Track candidates complete 33 credit hours and 500 field placement hours before graduation. This accelerated path can be completed in less than two years of study.
Keuka College is ranked among Regional Universities North by U.S. News & World Report for its exceptional support of students. Social work students receive dedicated assistance throughout their enrollment at Keuka College. Student support and field placement services assist candidates as they complete the steps to become social workers.
Find out more about Keuka College's Online Master of Social Work by downloading the program guide and speaking to an admissions advisor.