6 Reasons To Pursue A Second Career In Social Work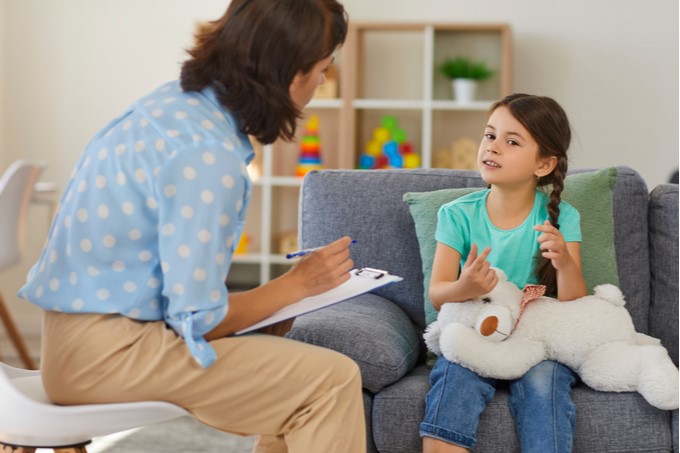 When Cassie Mills Flagler enrolled at Keuka College, she had an associate degree in Human Services, but social work had always been in the back of her mind. She decided to further her education in social work and began her field practicum working for a suicide hotline. At Contact Hotline & TeleCare at Contact Community Services in East Syracuse, New York, Flagler spent her practicum building relationships with hundreds of people through telephone conversations. She stayed calm, shared resources, and provided support to callers who were in a suicidal crisis. What started as an internship was the beginning of the next phase of her career.
There are many inspiring stories from social workers that demonstrate different variations of what a career in social work could look like, whether you start your workday talking to a child in the schoolyard who seems sad and distracted, supporting a family through a health crisis in the hospital, or counseling an anxious adult using mindfulness practices.
A career in social work is rewarding because it seeks to improve the lives of people and their communities. At the heart of the profession, social workers advocate for their clients and provide meaningful guidance and support. With a Master of Social Work, graduates enter the field with hands-on skills, including clinical mental health treatment skills and versatile social work knowledge that translates to a range of generalist roles and leadership positions. Through clinical components of the program, graduates gain the experience needed to work in a variety of fields spanning mental health, addiction, substance abuse, and family and youth services.
Why pursue a career in social work?
Social workers help individuals, groups, and families prevent and cope with mental, behavioral, and emotional issues in their everyday lives. There are different types of social workers, including:
Licensed Clinical Social Worker (LCSW)
Child and family social workers
School social workers
Healthcare social workers
Mental health and substance abuse social workers
There are also clinical social workers (CSW) and licensed clinical social workers (LCSW); social workers who are licensed to diagnose and treat mental, behavioral, and emotional disorders. The roles and responsibilities of those with a career in social work vary based on education and training, license, industry, position, and state. However, the typical roles and responsibilities of a social worker typically include:
Identifying people, families, and communities in need of help
Assessing the individual needs, situations, strengths, and support networks of each client
Helping clients adjust to life challenges, such as illness, divorce, or unemployment
Advocating for community resources, such as food stamps, childcare, and healthcare
Responding to crises, such as child abuse and mental health emergencies
Monitoring clients' situations and regularly checking in 
Maintaining case files and records for clients
Providing a diagnosis, treatment, and psychotherapy services (with the appropriate training, including a Master's in Social Work and passing the board exam to obtain a license)
Professionals in related fields, such as health care, counseling, education, or child care, may choose to pivot careers and pursue a second career in social work. Discover the top six reasons professionals make their transition, including job opportunities, job outlook, salary options, and the power to positively impact people's lives.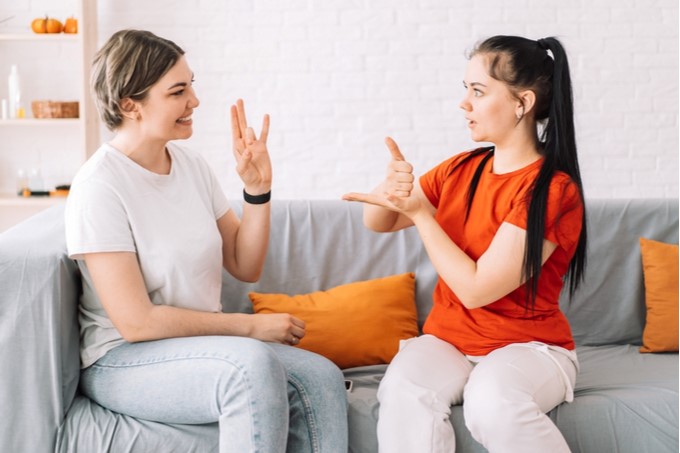 1. Social workers gain an entryway to numerous different job opportunities
The first practical reason to pursue a second career in social work is to open the door to job opportunities in a variety of settings across industries. Social workers are versatile; their roles and responsibilities vary according to the associated work environment, people, and communities. As a result, many career options exist for those with a Master's in Social Work. Social workers can be found in essentially every field, including:
Schools and universities
Health care
Adoption and foster services
The military and Veterans Affairs
Child and family welfare
Corporate settings
Mental health
Substance abuse treatment
Housing and community services
Hospice care
If you have relevant experience in the healthcare industry, you may decide to pursue social work in health care. However, a Master of Social Work prepares you to work in various fields, including mental health, addiction, and substance abuse, family and youth services, community outreach, and more, so that you can choose the career path that best suits your area of interest.
2. Social workers are in high demand across the United States
In recent years, individuals and communities have experienced hardships and challenges, ranging from the waves of the pandemic to burgeoning social justice movements. As a result, the United States needs well-trained, educated social work professionals to help remedy existing challenges and prepare for an uncertain future.
According to the U.S. Bureau of Labor Statistics (BLS), the job outlook for social workers is faster than the average for all occupations. Overall employment of social workers is projected to grow 12 percent from 2020 to 2030. Additionally, approximately 78,300 openings for social workers are projected each year, on average, over the decade. Many of those openings are expected to result from the need to replace workers who transfer to different occupations or retire. Social workers can even support the growing aging populations by working in long-term care homes and hospitals.
3. Social workers are vital in identifying and treating mental health issues
A mental health crisis is sweeping across the United States and requires immediate action. According to Mental Health America (MHA), more than half of adults with mental illness do not receive treatment, totaling over 27 million U.S. adults. The MHA also found that a growing percentage of youth in the U.S. live with major depression, and suicidal ideation continues to increase among adults, and the rate of adults with a mental illness who report an unmet need for treatment has grown every year since 2011. Youth and adults need essential mental health care to help identify and treat surging rates of behavioral issues and mental illness.
Social workers are essential in promoting mental health as a critical part of overall wellness. Social workers advocate for accessible and equitable prevention services, early identification and intervention, integrated services, care and treatment, and long-term recovery as the ultimate goal. As a result, transitioning to a second career in social work can help Americans of all ages access critical mental health care and lower the number of adults living with untreated mental illness.
4. Social workers can inspire social justice and change in society
The United States is currently grappling with an array of social justice issues, including climate justice, a refugee crisis, racial injustice, food insecurity, gun violence, and more. A career in social justice is not only an opportunity to change one person's life; it's also a way to inspire and support meaningful social justice movements that could better the lives of future generations. Organizations like the National Association of Social Workers (NASW) promote various social justice campaigns. At present, NASW is focused on the following priorities:
Voting rights
Criminal justice / Juvenile justice
Environmental justice
Immigration
Economic justice
For example, social workers at NASW are currently addressing the consequences of the pandemic and advancing change initiatives, including helping individuals find housing during the eviction crisis, lessening the spread of COVID-19 across correctional facilities, aiding vulnerable and marginalized populations impacted by COVID-19, and reimagining policing in America. With a career in social work, you can change the world and devote your day job to a meaningful cause.
5. Social workers can make high annual salaries doing honorable work
A career in social work often results in job placement, above-average salary, and benefits. A Social Worker (BSW) in the United States earns between $54,407 and $67,975 per year. Comparatively, an MSW-prepared Licensed Clinical Social Worker (LCSW) in the United States earns between $69,100 and $82,300 per year. According to the BLS, the highest 10 percent of social workers earn more than $82,840. BLS also found that the highest-paid social workers are employed in healthcare or by the local government. Those with a Master's in Social Work and a social work license often earn higher salaries than social workers with an Associate's or Bachelor's degree.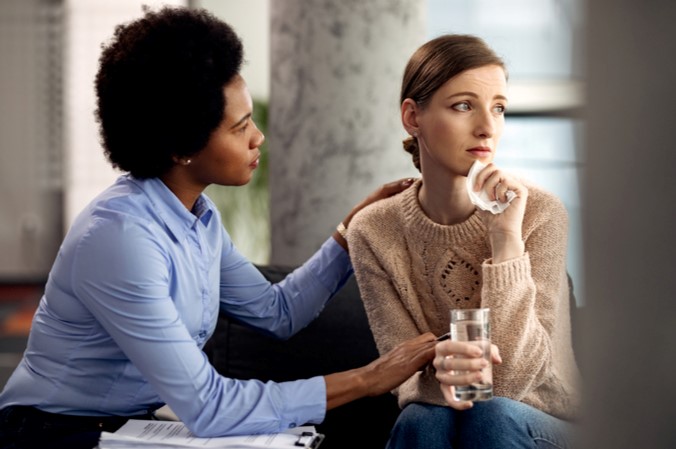 6. Social workers positively impact individuals and communities
Perhaps one of the most compelling reasons to pursue a career in social work is to positively impact the world around you. This is because social workers are present in a wide range of industries and settings, from adoption and foster services to substance abuse treatment and hospice care. As a result, social workers have an opportunity to choose an area they're passionate about and use their expertise, education, and abilities to better people's lives in the following ways:
Identify and help treat mental health issues
Develop programs that improve patient outcomes, such as Medicare and Medicaid
Improve employee treatment and benefits in the workplace
Further civil rights progress 
Understand and offer substance abuse treatment
Advocate for child wellness and welfare
In their role, social workers develop a document known as a "care plan." Care plans are detailed documents describing the individual's overall objectives and desired outcomes. To build a care plan, social workers conduct a thorough assessment of their client's needs and monitor progress over time. For example, the care plan for a child in foster care would outline the specific planning process to achieve long-term permanence for the child.
With the appropriate education, detailed care plan, and desire to improve their clients' lives, social workers can move the needle on today's greatest challenges, from supporting mental health initiatives to advocating for justice, equity, diversity, and inclusion, one life at a time.
Pursue a Career in Social Work With Keuka College's Online MSW
Keuka College offers two different online Master's Degree tracks in Social Work – the Traditional Track and the Advanced Track. Both programs provide students with the chance to fulfill their desire to make a difference by earning an advanced degree in social work from right where they live.
A Master's Degree Matters
An MSW degree will better position you to make the most of your opportunities as a social worker. An MSW degree is necessary for many clinical positions and social work licensure, which creates an even wider range of career possibilities. Additionally, Master's degrees are correlated with higher salaries and better opportunities and rates of employment.
The Keuka Difference
Our online MSW degree program focuses on the assessment, diagnosis, treatment, and prevention of mental illness, as well as emotional and other behavioral disturbances. Upon graduation, you will be fully prepared to pursue licensure as a clinical social worker, allowing you to serve as a mental health provider and accept insurance referrals.
In addition to gaining clinical mental health treatment skills, you will benefit from versatile social work knowledge that translates to a range of generalist roles and leadership positions. This program prepares you to work in a variety of fields, including mental health, addiction and substance abuse, family and youth services, community outreach, and more.
Our online MSW program is led by licensed social work practitioners who are actively practicing in the field. Through experiential learning and coursework that blends theory with practical application, this clinical-focused degree approaches mental health services through the lens of ethical and social issues, bringing a deep and meaningful perspective to your future practice.
With an online Master of Social Work degree from Keuka College and your license as a clinical social worker, you can address the growing need in our society for mental health services and improve the lives of people in your community.
Find Out More
To learn more about Keuka's Online MSW program, Get your MSW guide here.