How Social Work is Changing in 2023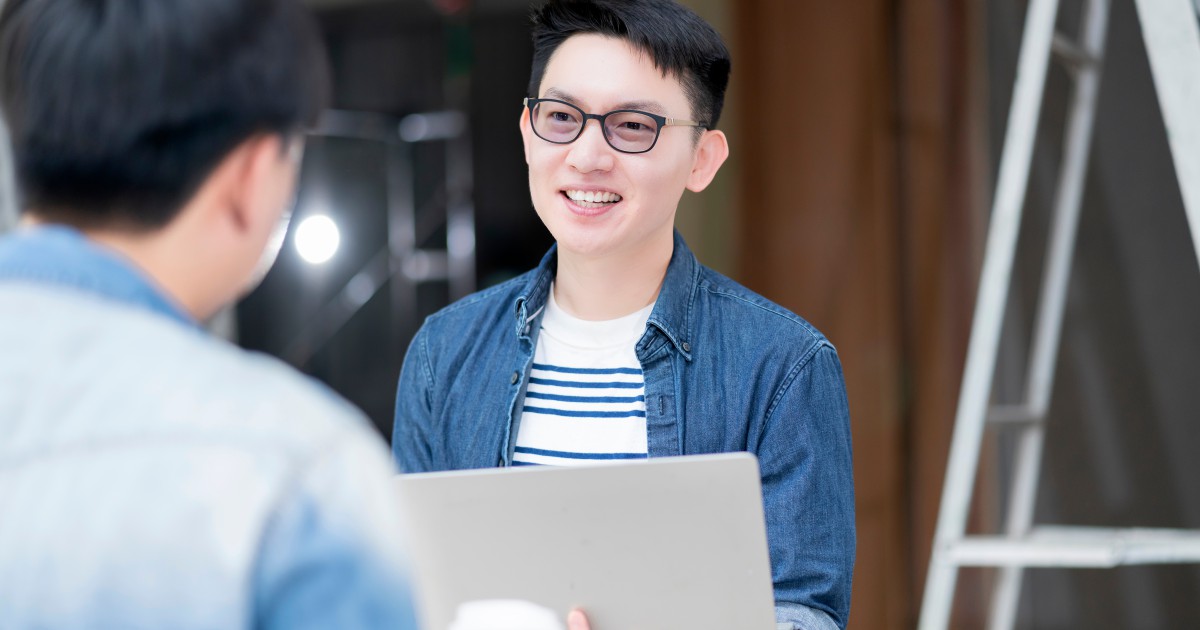 Success in the social work profession depends on meeting the evolving needs of clients. Social workers in 2023 and beyond will see changes in who they serve, available resources, and socioeconomic conditions. A little foresight about the future of social work will support better services for clients of all ages.
The U.S. Bureau of Labor Statistics (BLS) estimates 64,000 additional jobs for social workers by 2031. Newcomers and experienced professionals are prepared to fill these positions when they understand ongoing changes in social work. The most significant changes in this field involve the people providing and receiving services.
The Future of Social Work Demographics
The personal and professional backgrounds of social workers inform their interactions with clients. Social workers who have faced similar challenges as their clients exhibit genuine empathy toward the issues faced in their community. In fact, when comparing the 2017 and 2020 reports about new Master of Social Work (MSW) graduates from the National Association of Social Workers (NASW), we find that the social work workforce is becoming increasingly diverse and more representative of the communities they serve.
The future of social work is increasingly female and racially diverse. The share of new social work graduates who are female grew from 85% in 2017 to 89.9% in 2020. Changes in social work demographics also show the following distributions of new graduates by race for both survey periods:
White: 72.6% to 66.2%
Black/African American: 19.1% to 22.3%
Asian: 3.2% to 5.1%
American Indian and Alaskan Native: 0.5% to 1.2%
Diversity among MSW graduates extends to their professional experience before entering the field. The 2020 NASW report identified 26% of respondents with less than one year of professional experience and 27% with six or more years of experience. The average ages of these groups - 26 and 40 - demonstrate multiple paths to social work careers.
Changes in Social Work Clients
Social workers in case management and clinical roles will experience an aging clientele in the future. The Population Reference Bureau projects a doubling of Americans aged 65 and older from 2018 to 2060. Senior clients present unique challenges for social work professionals including:
Post-retirement financial instability
Increased risk for Alzheimer's disease and other forms of dementia
Mobility challenges
Social isolation
Slow wage growth, rising housing costs, and recent growth in economic inequality have translated into growing poverty. The poverty rate in the United States increased from 10.5% in 2019 to 12.8% in 2021. Struggling clients will rely on social workers to navigate the complex web of assistance programs.
The growing demand for mental health treatment will further shape the future of social work. The National Alliance on Mental Illness (NAMI) estimated 20% of all U.S. adults experienced mental health issues in 2020 but less than half received treatment. Clinical social workers are needed to fill gaps in mental health services left by a shortage of psychiatrists.

Lasting Impacts of COVID-19 on Social Work
Social workers provide the services necessary for cohesive and healthy communities. The COVID-19 pandemic disrupted typical methods for helping clients, thus creating opportunities for innovation. These changes to social work practices will continue their shift from temporary solutions to standard practice in 2023.
Increased Use of Information and Communication Technologies (ICT)
The onset of COVID-19 encouraged creativity in social services for the safety of all involved. Public and private sector agencies became more flexible with ICT use while staying within the boundaries of legal requirements. ICTs used by social workers ranged from messaging services for check-ins to video conferences for appointments.
The positive impacts of ICT use during a difficult time guarantee their place in the future of social work. A 2020 study found that virtual appointments increased client comfort because they could turn off video or share their homes with social workers. Additional benefits of technology use in social work include:
Easier document sharing and communication between appointments
Expanded access for clients who would not seek in-person assistance
Selection of communication methods based on client preferences and needs
Advocacy Roles for Social Workers
The pandemic brought long-standing economic, healthcare, and social inequities to the forefront. Social workers have first-hand knowledge of the impacts of these systemic issues on vulnerable clients. These experiences position social work professionals as good advocates for social equity and justice.
Social work advocacy ranges from lobbying agencies for resources to developing programs for community-wide needs. Social workers can also communicate with local, state, and federal officials about policy effects on their clients. No matter the form, advocacy should adhere to equity-minded practices including:
Acknowledging impacts of social work practices on different communities
Analyzing disaggregated data for clear views of social inequities
Monitoring interactions to counter potential marginalization or oppression
Emphasis on Self-Care
The daily stresses of social work were magnified by the challenges of the pandemic. Social workers confronted new client challenges and struggled with establishing boundaries as services went remote. Self-care routines are critical to the future of social work in the face of increasingly complex client needs.
A significant source of burnout for social workers is a constant focus on others. Social workers need to carve out time for themselves so they are recharged for each workday. Popular methods of self-care among social workers include:
Being intentional about connecting with friends and family
Identifying hobbies and activities to disconnect from work
Processing thoughts and feelings through daily journaling
Seeking mental health treatment when work becomes overwhelming
Preparing for Changes in Social Work at Keuka College
Keuka College's Online Master of Social Work (MSW) reflects the needs of graduates in the present and future. Students across the country work together in entirely online courses and receive free placement assistance in their communities. The degree's Traditional and Advanced Tracks recognize that successful social workers come from different educational backgrounds.
Traditional Track
The Traditional Track prepares students with bachelor's degrees in other fields for careers as clinical social workers. This three-year track includes 60 credit hours of courses and 900 field placement hours. Traditional Track students learn from experienced faculty about topics like:
Human Behavior & the Social Environment
Social Work Ethics & Applications in Diversity
Social Work Practice with Couples and Families
Advanced Track
Experienced social workers with Bachelors of Social Work (BSWs) qualify for the program's Advanced Track. This track requires 33 credit hours and 500 field placement hours in less than two years of study. Advanced Track students build on their undergraduate studies and professional experiences with courses in:
Advanced Theory for Social Work Practice
Assessment and Treatment of Trauma
Group Process

Learning from a Reputable University
Keuka College's reputation for academic excellence enhances the value of its Online MSW degree. The National Center for Education Statistics (NCES) identified the College as the top provider of social work degrees in New York in 2019. The Online MSW is backed by accreditation from the Council on Social Work Education (CSWE).
Learn more about Keuka College's Online MSW options.